Candace Cameron Bure Says God's Word and Grace Got Her to 20 Years of Marriage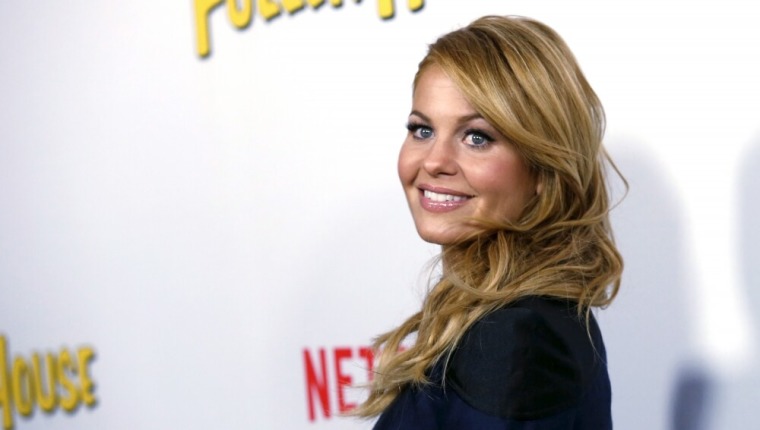 Actress and TV host Candace Cameron Bure honored her 20-years of marriage to former NHL player Valeri Bure with an honest social media post about their highs and lows and the grace they received to persevere.
Bure recently took to Facebook with a picture of their wedding day and a lengthy caption about the reality of marriage and who they look to to help them along their way.
"Let's be real for a second. We are celebrating 20 years of marriage today. 22 years together as a couple. I couldn't be more proud to be here and love my man the way I do. But let me assure you it hasn't been all roses the whole journey," Bure wrote. "There have been several tough years, in a row, ups and downs, bad attitudes and bad decisions, but we've persevered. We rode them out. We loved each other through them."
The Bure family are outspoken Christians and "The View" co-host said that it is their faith that has helped them stay strong.
"We kept the focus; God's glory. We are both better for it. I'm so grateful and thankful for the man I married. Neither of us are perfect, far from it, and will continue to make mistakes because we are human. But God's Word and His grace see us through- striving to be the best of ourselves in Him. To God be the glory. Thank you for an awesome 20 years together. I pray for another 60. Amen," she concluded.
The parents of three celebrated their anniversary at the legendary Pebble Beach Resorts, between Monterey and Carmel, California, as revealed by a slew of photos posted by the lovebirds. The luxurious location features four renowned golf courses, three acclaimed resorts/hotels and more.
Bure, who played DJ Tanner in "Full House" for most of her young life, took a few years away from the limelight to raise her family. She resurfaced in a big way in 2014 by finishing third place on the hit show "Dancing With The Stars."
Since then the actress has been very open about how she successfully manages to keep a happy marriage. Her book Balancing it All sparked some controversy when she discussed being submissive to her husband, and in an interview with Yahoo she addressed her comments and explained why she is sure to esteem her husband.
"I honor my husband and encourage him to be the best man and father he can be," she told Yahoo. "I put him on a pedestal so he can grow. And he does the same for me."
Bure went on to say that men and women are different in how they want to feel loved and respected.
Bure, who is now starring in the spin-off "Fuller house" and is not afraid to talk about her Christian faith, went on to say, "To go back to the Bible, men are told to love their wives and women are told to respect their husbands. When a man feels respected, that is love to him."
The actress confessed that her husband does 98 percent of the cooking in their house. So in that area she makes sure to compliment him and tells her kids to do the same.
The California native also discussed what she meant by saying she is submissive to her husband and admitted that in her home they make decisions as a family.
"I used the word 'submissive' [to describe my role in the marriage] because it's from the Bible but people who don't understand that see that as offensive," she said. "My husband is not a dictator. We work together but I don't want to dig my heels in and I have no aspirations to be the ruler of my family."
"We are two equal people but I love my husband and I want him to lead," she maintained.