Candace Cameron Bure's TV Film, 'Christmas Under Wraps,' Breaks Records; Star Gives Glory to God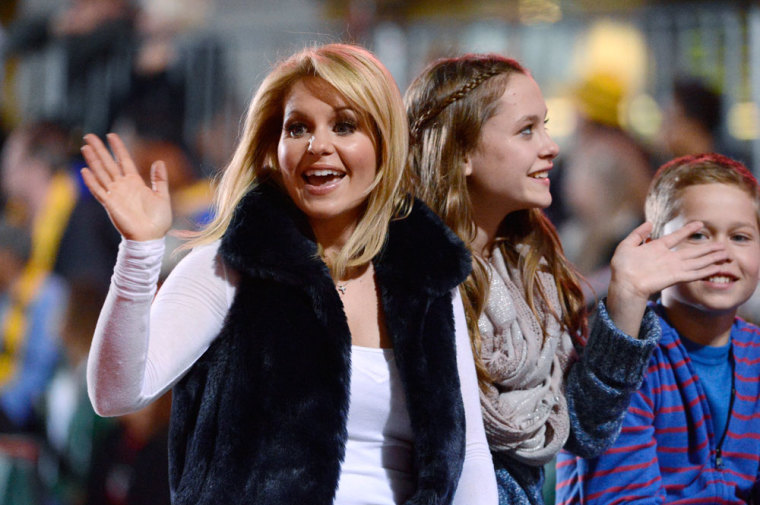 Christian actress Candace Cameron Bure's latest Hallmark movie, "Christmas Under Wraps," broke records for the channel, and Bure took to social media to thank her millions of fans and God.
"You guys…. I just can't even…. I'm so humbled by this. I don't even know what to say," Bure posted to her Facebook page on Tuesday. "I'm so grateful and so excited and so blessed. All praise and glory to God for He provides every single step. Thank you all for watching! You made this happen!"
The made-for-TV movie's premiere on Saturday drew in 5.8 million viewers and a 5.0 household rating, which makes it cable's top-rated original movie of the year and the second most-watched. It also set records for Hallmark Channel. Bure actually executive produced the film as well as played the lead character, a doctor who moves to Alaska to start life anew but finds herself having to choose between her new life and her old one.
Bure live-tweeted with fans throughout the premiere, likely drawing in even more viewers who posted photos of themselves watching the movie and provided the star with feedback and encouragement. She has appeared in several TV movies, including "Puppy Love," "Finding Normal," "Let It Snow," and the upcoming "Aurora Teagarden Mystery: A Bone to Pick."
The mother of three posted a photo to Instagram of her and her children, along with her nieces and nephews, watching the movie during its premiere. She and brother Kirk are both passionate about expressing their faith and family values; Kirk actually has his own big-screen film, "Saving Christmas" that is showing now. Despite critical reviews, "Saving Christmas" has been "saved" and is still showing at select theaters.
Bure has credited her relationship with her husband, Val, for part of her success, noting that they often trade off responsibilities while the other is working.
"I could not do it myself," she wrote in her book, Balancing It All: My Story of Juggling Priorities and Purpose. "He does so much with the kids. When I'm out of town, he does everything and vice versa."
"Christmas Under Wraps" airs on the Hallmark Channel.