Carl Lentz Explains Why He Appeals To NBA Stars
Carl Lentz Explains Why He Appeals To NBA Stars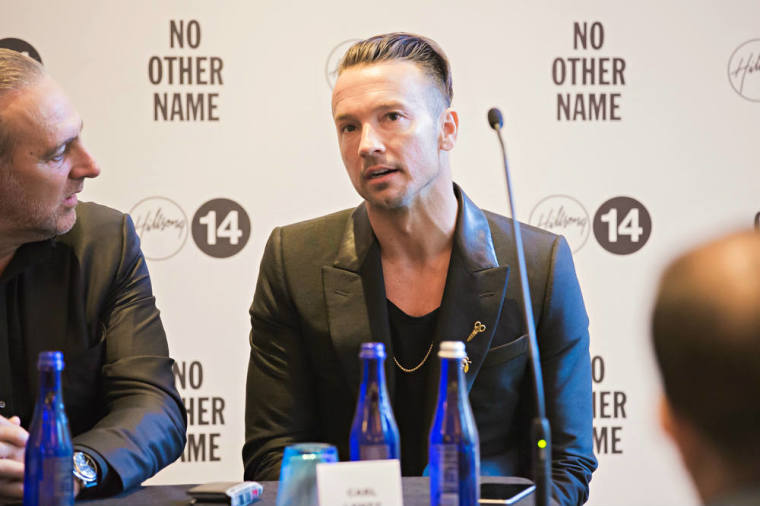 Carl Lentz is explaining his appeal to a large number of NBA stars that seek him out for spiritual guidance.
Lentz, the 36-year-old senior pastor of Hillsong Church in New York City, has touched the lives of countless NBA stars including Kevin Durant, Tyson Chandler, Carmelo Anthony, Jeremy Lin and Landry Fields. The Bleacher Report refers to Lentz as "The Patron Saint of NBA Stars" and tapped numerous professional basketball players to speak about just how much they have been impacted by Lentz' spiritual teaching.
The Christian leader's church has a street basketball team that competes in the famed NYC Rutgers tournament and plays basketball three times a week. He once played ball for N.C. State and was a professional basketball hopeful himself.
For that reason, it seems Lentz has an advantage when addressing well known athletes.
"I speak the same language as them. It's a huge advantage for me," Lentz said in The Bleacher Report. "Basketball and life are so parallel; everything on a team dynamic is a life dynamic."
The popular preacher does not seek financial payment from the celebrities he told the website he pastors 24/7. The fact that he is not seeking to gain anything for offering help has enabled the successful megachurch pastor to form bonds with NBA players outside of church walls.
"What you find with people who are really famous is that often they're isolated," Lentz said. "They have so much money that they can't trust anybody, or anybody that tries to help them always has a hook trying to get something from them. So our [church's] big advantage is we don't need anything from [them], and we're not pursuing anybody except for who's in front of us. So most of the [NBA] guys I've met have been super organic."
Lentz is known for his stance on religion, previously insisting he chooses not to use the term.
"We don't use the word 'religion,' because it's hard to get people excited about religion," Lentz says in an article posted by New York Daily News last year. "Religion is dead. I don't know anything about religion, I couldn't help you. Religion has no power. But a relationship with God is a superpower."