Carl Lentz Tells Christians Labeling Him a Coward: 'You and I Know a Different Jesus'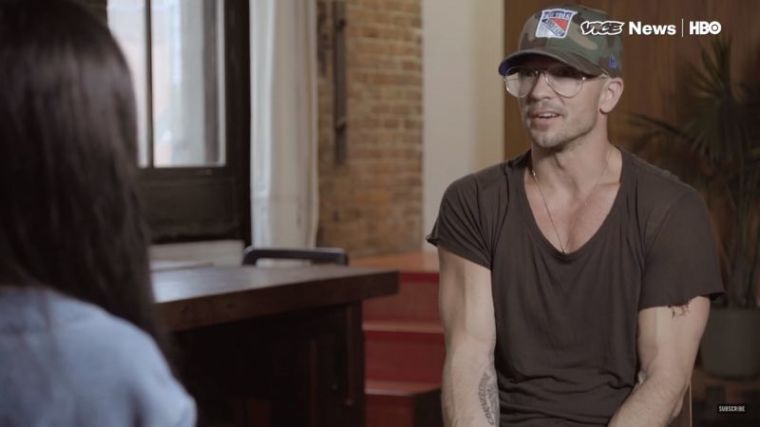 Pastor Carl Lentz of Hillsong NYC has responded to some Christians labeling him a "coward" for taking an alternative approach when speaking on controversial topics, such as abortion, by stating that they may be following a "different Jesus."
"A lot of Christians that don't know who we are say things like 'You're a coward' and 'Truth is truth' and 'You need to speak out.' I just say, 'I think me and you — first of all — might know a different Jesus.' I think I did what I would always do, which is try to get to know a person," the megachurch pastor told Relevant magazine.
"To me, I'm going in there with the intent of pointing to Jesus and hopefully speaking a language the world can understand."
Lentz sparked controversy when he suggested that the issue of abortion is not an "open and shut case" during an appearance on ABC's daytime talk show "The View" on Oct. 30.
"To me, I'm trying to teach people who Jesus is first, and find out their story. Before I start picking and choosing what I think is sin in your life, I'd like to know your name," he said as part of his answer at the time.
"I think our job is still to help people — not necessarily change how they think — but try to point them to what God has said, what we believe the Bible [has] to say. We believe that God is good, that God loves everybody, that Jesus was here to set people free, and that's still the Good News of the Gospel."
Later, he explained in a statement that there were several reasons why he didn't directly respond to the question on whether abortion is sinful.
"I do believe abortion is sinful. Our prayer is that we can continue to help and love those that deal with the pain of regret from personal choices, rather than cast further shame and guilt on those already carrying so much and create a church that can teach people how to form convictions based on God's Word, that will be the driving force in all their decisions," Lentz clarified.
The pastor, who has been the subject of several interviews as he promotes his new book, Own the Moment, told Relevant that he knew he was going to get asked questions on controversial topics.
He explained that his strategy in responding was aimed at "keeping the conversation moving."
As for "The View" interview in particular, he positioned that the fast-paced environment of the round-table did not give him the opportunity to fully address his point.
"I was going to talk about Psalm 139, because she said 'How do you feel about homosexual marriage? How do you feel about abortion?' and then before I could even say anything, the other host jumps in and immediately asked me a question about something so specific ... the host who asked me the question is not a Christian, doesn't believe in God, doesn't believe what we believe and she asked me about sin. So I felt like a higher question would be 'Let's talk about who Jesus is before we go there,'" Lentz stated.
He argued that the best thing he felt he could do at the time was "point to Jesus" before getting into a discussion about sin.
"It doesn't mean I'm not going to get to the truth; it doesn't mean that I don't have anything to say. My point is, 'You want go there, before we do, [I want to exercise] my right as a human to say: 'What's your name? Where are you from? Why did you get an abortion? Who is the other factor in this? Where were you raised?' Just so it will be more effective," he added.