Carrie Underwood Announces Baby No. 2 Days After Receiving Backlash for 'Big Family' Comments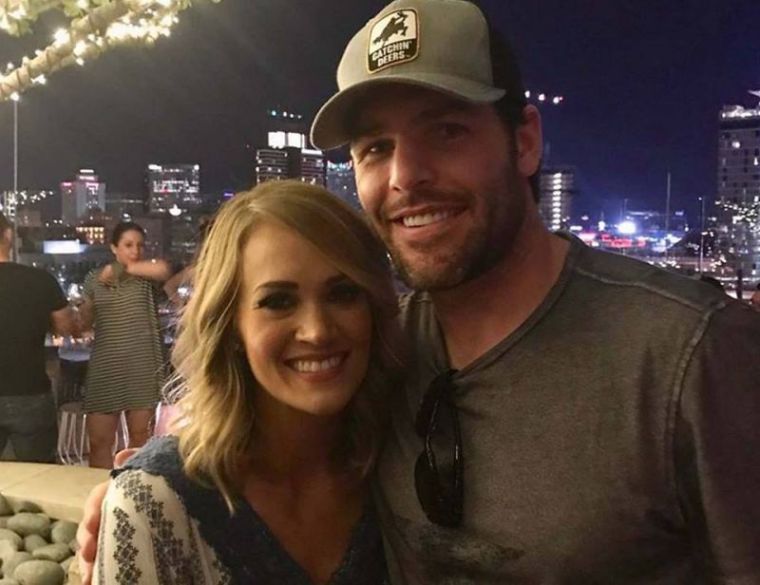 Country singer Carrie Underwood announced Wednesday morning that she and her husband are expecting their second child.
"Ooh baby do we have a bundle of info to share with you!" she captioned the three-part video on Instagram where she gradually led up to the news about expecting baby No. 2 with Mike Fisher after discussing her upcoming tour.
"Mike and Isaiah and I are absolutely over the moon and excited to be adding another little fish to our pond!" she shared in the video as the camera zoomed out to show the word "baby" spelled out in balloons.
"This has just been a dream come true, with album and with baby news and all that stuff. We're just so excited, and just so glad that you guys can share in this with us."
Just days before her announcement, the "Cry Pretty" singer was criticized by some online for saying that she might've missed the opportunity to have a large family because of her age. 
"I'm 35, so we may have missed our chance to have a big family," Underwood told Redbook magazine in their September issue. "We always talk about adoption and about doing it when our child or children are a little older."
Underwood and Fisher have been married for eight years and had a 3-year-old son named Isaiah.
Their baby news comes after Underwood suffered a fall in November 2017 that left her with a broken wrist and "disfigured face," she said. 
"I honestly don't know how things are going to end up but I do know this: I am grateful," Underwood said during her recovery. "I am grateful that it wasn't much, much worse. And I am grateful for the people in my life that have been there every step of the way. I am determined to make 2018 amazing."
Since then, Underwood has released a new album, announced her upcoming tour dates, and her pregnancy news.