Carrie Underwood Honors Husband as 'Amazing Man of God' During Stanley Cup Finals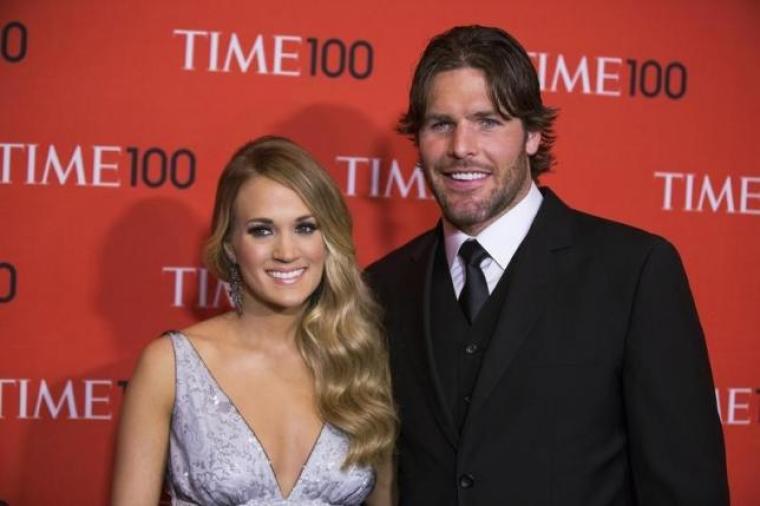 Country superstar Carrie Underwood called her husband an "amazing man of God" while honoring him for competing in the Stanley Cup Finals.
Underwood has always been a great support to her husband, NHL Nashville Predators Captain Mike Fisher, and this past weekend the singer took to social media over the weekend to publicly display her adoration.
The Stanley Cup Finals series is now tied 2-2 between the Predators and Pittsburgh Penguins and it might have been Underwood's words of affirmation that encouraged Fisher to lead his team to victory in game 4.
"I love this man more than words can express. I am beyond proud of him...he is an amazing man of God. He loves his family, his friends and his job. He deserves nothing but the best in this world, because he gives nothing but his best to it! I am amazed every single day at the kind of human he is! I love you, baby," Underwood wrote on Instagram with the hashtags proud wife and blessed.
Sunday was Fisher's birthday and the fourth season American Idol winner likewise posted another tribute to her hubby.
"I'll never forget the day he told me he was asked to wear the 'C,'" she wrote, referring to the C on his jersey. "I was so proud on that day and I'm even more proud now to see him play in the #StanleyCupFinals. He's definitely the only FISH in the "C" for me!" Get it?"
Underwood and Fisher met in 2008 when a mutual friend introduced the two. They were married in 2010 at the Ritz-Carlton resort on Lake Oconee, Georgia, and in February 2011, Fisher was drafted by the Nashville Predators, and decided to move from Canada to Music City to be with his new wife.
"I was praying a few days before about [moving teams]," Fisher told People in a past interview. "I was just so frustrated and said 'God, if you have me go somewhere take care of it, look after it,' and he sure did that. He put me in a place I was comfortable with and I think that's part of reason that this is the place I'm supposed to be and that's comforting for sure."
According to Underwood's message, Fisher is still being a great Christian leader in his home and together they have a 2-year-old boy named Isaiah Michael.