Carrie Underwood Issues a Strong Message to Parents With New 'Little Toy Gun' Video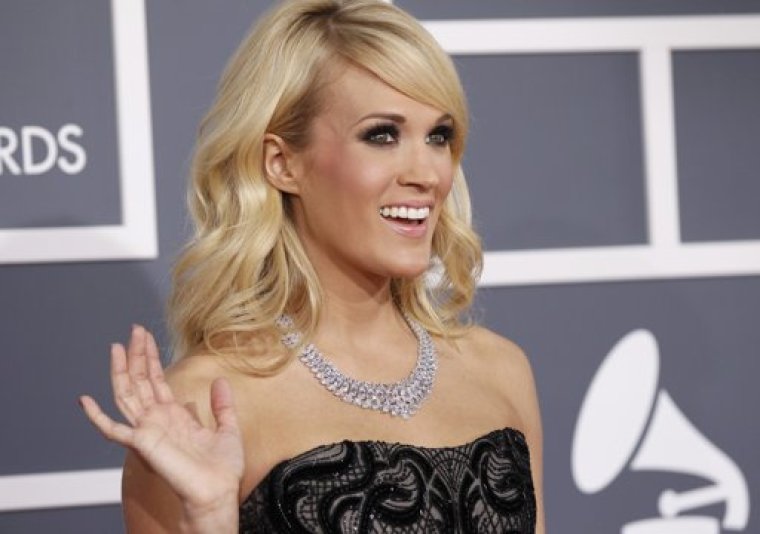 Carrie Underwood released a music video for "Little Toy Guns," another song off of her "Greatest Hits #1" album that packs a powerful message to parents over the weekend.
About to become a parent herself, the pregnant Underwood's latest track features lyrics about a troubled family where the mother and father are fighting. The song, which warns against the profound negative effect that parental arguments can have on a child, was announced on Facebook Friday.
"So excited to announce my new single, 'Little Toy Guns,' the singer shared with her more than four million Twitter followers. "Hope you love this song as much as I do."
The new song compares fighting words to bullets, and the music video opens with a scene between a mother and father shouting at one another in the hallway while a young girl curls up on her bed to pray.
"She's caught in the crossfire / Puts her hands over her ears starts talking through her tears / She's saying, she's praying," Underwood sings in the lyrics before the chorus: "I wish words were like little toy guns, no sting, no hurt no one, just a bang bang rollin' off your tongue."
The child in the music video leaves the house that contains her fighting parents to wander in the woods before eventually reuniting the family in peace. According to Underwood, the little girl in the music video is helpless against her parents' fighting, and it takes a toll on her.
"This little girl hears her parents fighting, and it really affects her," the singer said, according to Rolling Stone.
"Little Toy Guns" is not the first song eluding to prayer and faith from Underwood. The 31-year-old singer first rose to fame after winning "American Idol" in 2005 and releasing the hit song, "Jesus, Take the Wheel." More recently, Underwood topped charts with the song "Somethin' in the Water," which includes themes of Christianity such as conversion, baptism, and keeping the faith. The track is on Underwood's Greatest Hits album along with "Little Toy Guns."
Today, Underwood is expecting her first child, a boy, this spring with husband Mike Fisher, a hockey player for the Nashville Predators. Watch the video for "Little Toy Guns" here.