Carrie Underwood Opens Up About 3 Miscarriages, Praying to God in Tearful Interview
Carrie Underwood Opens Up About 3 Miscarriages, Praying to God in Tearful Interview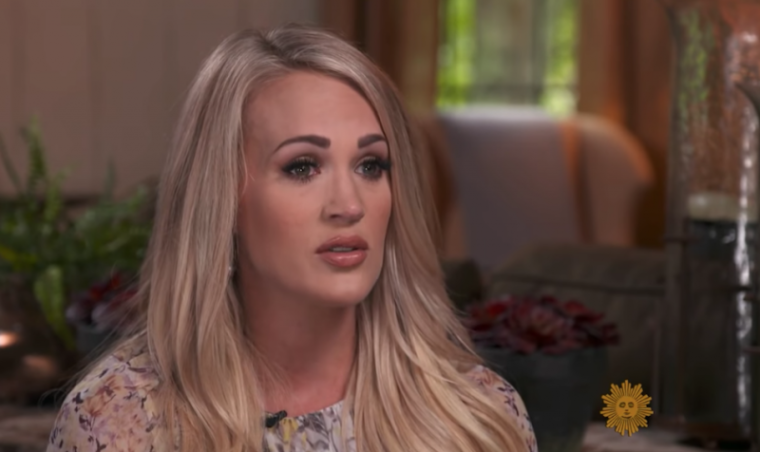 Country superstar Carrie Underwood revealed that she was afraid to get angry when she had three miscarriages because of how blessed her life already is. But she confessed she still got angry.
In an emotional interview with CBS Sunday Morning, Underwood, who has a 3-year-old son named Isaiah, said she and her husband, Mike Fisher, had planned to have a second child in 2017.
She got pregnant early in the year but "it didn't work out," the now 35-year-old artist tearfully said.
At that point, Underwood, who grew up in Checotah, Oklahoma, felt it wasn't God's timing and that she would be able to bounce back from it.
She got pregnant again in the spring but again, "it didn't work out." When she had her third miscarriage early this year, that's when she broke down.
"It was just kind of like 'what's the deal?'" she recalled thinking. "What is all of this?"
"I had always been afraid to be angry because we're so blessed," Underwood continued. "My son, Isaiah, he's the sweetest thing. He's the best thing in the world and I'm like, if we can never have any other kids that's OK because he's amazing. And I have this amazing life. Really, what can I complain about? I can't.
"I have an incredible husband, incredible friends, an incredible job, an incredible kid. Can I be mad? No.
"And I got mad."
While sobbing one night, she poured out her heart to God, asking Him "why?"
"Why on earth do I keep getting pregnant if I can't have a kid? ... Do something. Either shut the door or let me have a kid," she told God.
"For the first time, I feel like I actually told God how I felt and I feel like we're supposed to do that."
Two days later, when she thought she had another miscarriage, her doctor confirmed that everything about her pregnancy was good.
Underwood felt that God heard her prayer — "not that He hasn't in the past."
"He heard me," she said with tears of joy.
Underwood just released a new album, titled Cry Pretty. Several of the songs came from her experiences with the struggles she went through over the last year.
"Those experiences ... were hard and it sucked so much but things are looking better," she said in the interview as she looked at her growing belly.