Catholic Church in Scotland warns of 'crisis of closures' if members spend more on Netflix than tithes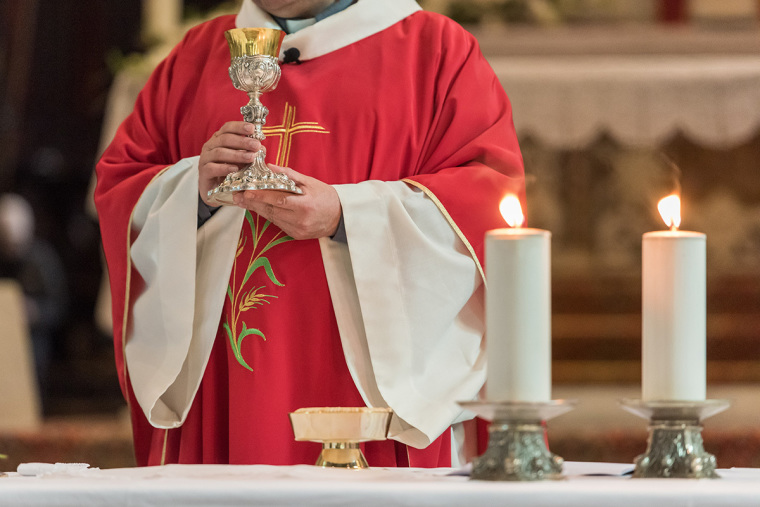 Catholics in Scotland would much rather spend their extra cash on streaming and football matches than support their local parishes, which could ultimately lead to their demise, according to a new report.
A spokesman for the Scottish Catholic Church told The Times U.K. that a wave of impending church closures might be the only hope of helping to "wake up" Catholics, particularly in lower-income communities.
The Catholic Church in Scotland faces what he called a "perfect storm" of financial challenges, including declining attendance, a rise in expenses, and the ongoing impact from the COVID-19 pandemic.
According to the Times, the Archdiocese of Glasgow saw its income plunge from about £26.5 million, or approximately $32.3 million, in 2018 down to just £10.8 million, or $13.1 million in 2021.
While the Archdiocese of Glasgow is Scotland's largest, each of the nation's dioceses has seen a drop in revenue since 2018, while Glasgow and two others run a deficit, the Times reported.
"With a few exceptions, attendance and income in every diocese are down significantly following the pandemic. The reduced income has started to bite," the spokesman said.
While a priest in the Glasgow archdiocese was quoted as warning of a "crisis of closures" if the decline in attendance continues through 2023, an Edinburgh priest told the Times the church has always faced a problem with financial stewardship.
"Catholics have never been good with money and that includes us priests. I wasn't taught anything about the economics of running a parish while I was at seminary," he said.
The Scottish Catholic Church is warning parishes in neighborhoods already struggling with lower incomes and higher unemployment could feel the most pain, as many can hardly keep up with routine maintenance and others face "spiraling" insurance costs.
Any sustained drop in attendance could mean even more closures, the spokesman said.
"If the situation does not change then the next few years will be a really stressful test of the financial viability of parishes and sadly many may fail," he said.
He also called on Scottish Catholics to "examine their financial priorities," pointing to their contributions to the church compared with other spending.
"If someone is spending more on Netflix subscriptions, football season tickets each month than they donate to their parish, then a financial reality check is probably in order," he added.
Data from 2016 shows that just more than half of Scots do not affiliate with any religion, while the Church of Scotland remains the country's most popular religious institution at 24%. Less than 14% identify as Roman Catholic.
In 2021, both Catholics and Evangelicals sharply criticized the Scottish government following its pandemic-era restrictions on in-person services.
One Evangelical congregation faced a police investigation for holding worship services that allegedly violated the pandemic gathering restrictions for the country.
Hope United Church of Motherwell, an Evangelical congregation near Glasgow, was investigated for allegedly holding worship services that did not follow public health guidelines.
Clare Adamson, a member of the Scottish Parliament representing the Motherwell area, who alerted the police about the church's actions, told the BBC at the time that worship services could be a "detriment" to the community "if COVID is reseeded."
In January 2021, more than two dozen church leaders in Scotland filed a claim against the Scottish government demanding a judicial review of tighter pandemic lockdown measures that have closed churches for in-person services and "criminalize[ed] public worship."
The church leaders argued at the time that the coronavirus regulations imposed by the Scottish government were "in violation of the European Convention on Human Rights [Articles 9 and 11] and the Scottish Constitution," according to a statement issued by the London-based Christian Legal Centre.
The claim was filed by 27 church leaders, including those from the Free Church of Scotland, the Church of Scotland and independent churches.