Catholic Church Suspends Kenyan Priest for Rapping During Sermons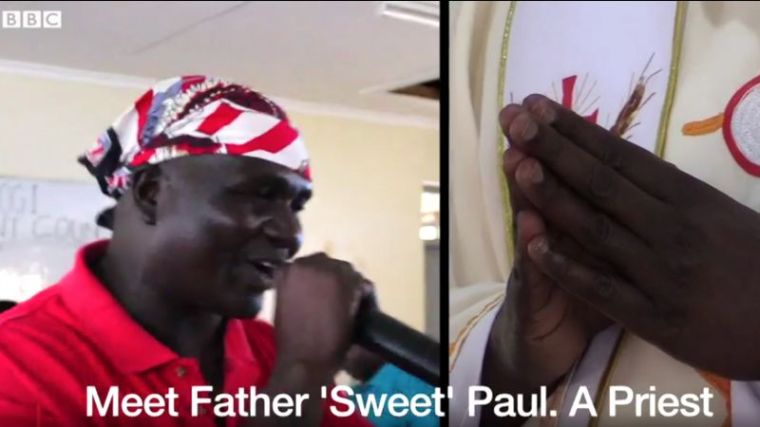 The Catholic Church in Kenya has suspended a 45-year-old priest for one year for rapping during sermons. Church officials say he's expected to use the time off public liturgical activities to "reconsider his manner of preaching."
Fr. Paul Ogallo, nicknamed "Sweet Paul," will not lead public mass during the period of suspension "because the use of rap music in preaching is not allowed," Daily Nation quoted Bishop Philip Anyolo, who heads the Homa Bay Diocese, as saying. "We have just stopped him from preaching using rap to accord him time to change his ways."
Fr. Ogallo says he has a reason to use rap.
"I use the rap music to bring … youths to the church. Thereafter, I bring them to Christ," he was quoted as saying. It helps persuade youngsters to stay away from drugs and instead turn their attention to issues of environment and social justice, he added.
In an earlier interview with a local television channel, the priest said he had also used martial arts, drama and poetry to raise awareness among the youth.
Some local Catholics aren't happy with the Church's decision.
Paul Mbure, a director of photography, who's a Christian, reacted to the news on Twitter. "Father Paul Ogalo was suspended for bringing the youth closer to God by use of rap music," he wrote. "My message to Fr. Paul Ogalo, 'Don't Stop! Keep bringing the youth closer to God. He will never judge you.'"
"The Catholic Church has a way it conducts mass, those who have attended know this," wrote Nakhumicha, another Twitter user. "If Father Paul Ogalo wasn't following the laid down structures like rapping during mass he should have been given a warning or something before being suspended."
In 2015, the Catholic Church in the Philippines suspended a priest for using a hoverboard during the Christmas Eve mass.
The Catholic Diocese of San Pablo said Fr. Albert San Jose of Our Lady of Miraculous Medal in Biñan, Laguna, was "disrespecting" the Eucharist.
The action was taken after a video showing the priest moving around on a hoverboard during Christmas Eve mass went viral.
"That was wrong," the diocese said on Facebook. "The Eucharist demands utmost respect and reverence. It is the Memorial of the Lord's Sacrifice. It is the source and summit of Christian life. It is the Church's highest form of worship. Consequently, it is not a personal celebration where one can capriciously introduce something to get the attention of the people."