Catholic Leaders Rail Against Death Penalty as Philippines Gov't Votes to Reinstate Law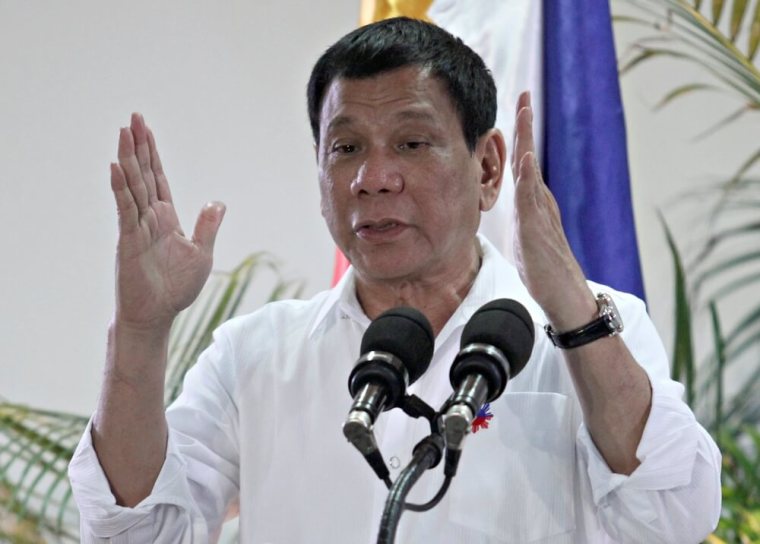 Roman Catholic Church leaders in Manila, Philippines, are speaking out against President Rodrigo Duterte's plans to reintroduce the death penalty, arguing that God doesn't support capital punishment and it fails to deter crime. 
"There is in our land a cry for vengeance and a move to fill up death rows and kill offenders but disguised as a call for justice," read the prayer on Sunday issued by Cardinal Luis Antonio Tagle, Manila's archbishop.
"Let true and lasting justice spring forth," he added.
Many of city's churches that follow Catholic doctrine oppose any and all taking of human life, including abortion and the killing of prisoners. Their stance against the death penalty has clashed heavily with Duterte, who insists that the punishment is needed to tackle the nation's major drug trade problem.
A bill seeking to bring back state-sanctioned executions recently passed the lower house of Congress, Reuters reports, and might be passed into law before Christmas.
Archbishop Socrates Villegas, head of the Catholic Bishops Conference of the Philippines, has said that despite the rising death toll of the war on drugs, the government shouldn't be putting criminals to death.
"In resisting the threat of the restoration of the death penalty, we cannot be disunited or indifferent," Villegas has told Catholics. "On this pro-life issue, let us truly unite. Come out and make a stand!"
Duterte, who has been accused by foreign world leaders, including U.S. President Barack Obama, of carrying out thousands of extrajudicial killings against drug dealers and users, has pushed back against the Catholic Church on several occasions.
The Philippine leader, who has said he believes in God but does not support organized religion, said back in September:
"The bleeding hearts, the priests and all, said there was death penalty before, and nothing happened. Then I can simply say, death penalty didn't work because it wasn't imposed. Every president along the way would just say, one because of the Catholic Church; second the bleeding hearts, because only God can kill. The problem there, I ask you, what if there is no God? So we allow the criminals?"
Other famous Christian Filipino figures, such as boxing icon and Senator Manny Pacquiao, have also argued that the Bible supports the death penalty.
"[The] death penalty is lawful, moral and sanctioned governmental action. Having read the Bible on a regular basis, I am convinced that God is not just a God of mercy, but He is also a God of justice," Pacquiao said in August.
"So, on the issue of the death penalty, I could not help but consult the Bible," he added, referencing several verses that he said backed his position.
Pacquiao has said that drug dealers must understand that the state is serious in stopping the illegal trade, which has led to thousands of lost lives.
"We must speak to the criminal minds in the only language they understand. They must understand that our government will put a stop to impunity. They have profited from the blood of thousands upon thousands of Filipino youths. It must stop now," he added.
Reuters noted that other senators are keeping a close eye on Duterte and his handling of criminals, and said that suspects must be given their day in court.