Catholic Social Services Refuses to Change LGBT Adoption Policy After Philadelphia Halts Program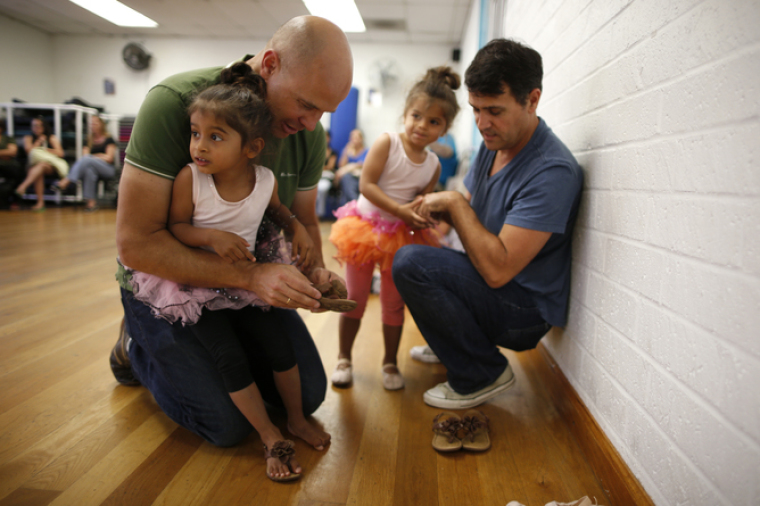 The Roman Catholic Archdiocese of Philadelphia said that it will not change its policy to place children with same-sex couples as its foster care program is investigated by the city.
After the city of Philadelphia announced last week that it would stop Catholic Social Services from placing foster children due to its policy against same-sex couples, the diocese reaffirmed that it will stand by its faith based-principles.
"Catholic Social Services of the Archdiocese of Philadelphia recognizes the vital importance of the foster care program in our city and is proud to provide safe and nurturing foster environments to young people in need," the archdiocese's chief communications officer, Kenneth Gavin, told Catholic News Agency.
While CSS hopes to continue its relationship with the city, Gavin stressed that "CSS is, at its core, an institution founded on faith based-principles."
"The Catholic Church does not endorse same-sex unions based upon deeply held religious beliefs and principles. As such, CSS would not be able to consider foster care placement within the context of a same-sex union."
Gavin explained that the agency can not "provide services in any manner or setting that would violate its institutional integrity, core values, and Catholic beliefs."
The Catholic Church defines marriage solely as a union between a man and a woman. Pennsylvania and the rest of the U.S. allows same-sex marriage.
Philadelphia Mayor Jim Kenney said last week that the city will not be using either Catholic Social Services or Bethany Christian Services, another-faith based agency that also does not allow same-sex couple adoptions, while an investigation is taking place.
"I think that two women or two men that happen to love each other or are married to each other who pass all the background checks and the financial circumstances and have a nice home should be able to welcome a foster child into their home," Kenney told WHYY.org.
The mayor explained that the investigation will determine whether the charities violated city contracting laws through their adoption policies.
"We should first have a conversation with them to see what the extent of their discrimination is, but we cannot use taxpayer dollars to fund organizations that discriminate against people because of their sexual orientation or because of their same-sex marriage status," he said. "It's just not right."
Bethany Christian Services describes itself as a global nonprofit organization that seeks to "demonstrate the love and compassion of Jesus Christ by protecting children, empowering youth, and strengthening families through quality social services."
Christian adoption agencies with policies against placing children with same-sex couples have faced battles in several states when it comes to operating by their beliefs.
Late in February, the Georgia Senate voted in favor of a bill that if enacted would exempt faith-based adoption agencies from having to violate their religious beliefs on the issue.
While SB 375, or the "Keep Faith in Adoption and Foster Care Act," would allow religious adoption agencies the right to refuse to provide services that go against their beliefs, gay couples who are refused an adoption would be referred to the services of another child-placing agency.
In other states, such as Illinois, several Catholic dioceses have ended their partnerships with the state, after a civil unions law passed in 2011 found that same-sex couples can not be excluded from such programs.