Catholic U Prof: There Is Really 'No Expectation' of Fidelity in Gay Marriages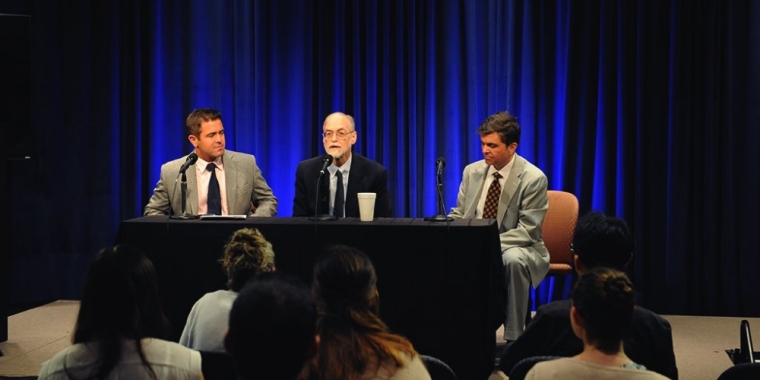 WASHINGTON — Catholic University of America professor Paul Sullins said Friday that there is "no expectation" of sexual faithfulness in many gay marriages, noting that studies have shown only a small minority of gay marriages are truly monogamous.
Sullins, an associate professor of sociology who focuses on family studies, participated in a Family Research Council panel discussion on the aftermath of last June's Supreme Court ruling that legalized same-sex marriage. The discussion focused on the effect the court ruling has had on American society one year later.
After Sullins, Institute on Religion & Democracy President Mark Tooley and the director of FRC's Center for Religious Liberty Travis Weber gave 10-minute presentations and fielded questions from the audience.
One of the questions asked focused on how same-sex affirming churches are teaching bisexuals who get married about the requirement in the covenant of marriage, which is to be faithful to their partner.
Tooley first explained that many of the affirming Mainline Protestant denominations, such as the Episcopal Church, Presbyterian Church USA and others, have been "largely ignoring the issue" but will have to "inevitably" address it one day.
Sullins then weighed in saying that in today's society, with the rise of gay marriage and no-fault divorce, many people believe marriage is to be a set of "personal understandings" rather than something that should be "regulated by agreements."
"That is particularly appropriate to Obergefell because we know from long studies that only a small minority of gay male marriages are monogamous," Sullins said. "The infidelity is a component of the large majority of same-sex male relationships, a little bit smaller minority among lesbian relationships."
"Here you have a form of marriage in which there is really no expectation going in that it is going to be a sexually faithful relationship," Sullins said. "They call it 'emotional fidelity,' which means that you can have sex with people outside the relationship, so long as you tell your marriage partner about it and you don't form any deep feelings for that person."
Sullins further implied that non-monogamous same-sex relationships came to be recognized as another form of marriage "only because decades ago, we gave up the idea that we would seriously try to regulate fidelity or lack of fidelity within marriage."
According to the Daily Beast, at least two studies were conducted in the last 15 years that, among other things, analyzed the faithfulness in gay relationships.
According to the studies from San Francisco State University and Alliant International University, about half of gay relationships are open relationships where partners are allowed to engage in sexual activities with someone else other than their partner.
It is believed the rate of gay relationships that are non-monogamous is higher than both heterosexual and lesbian relationship; however, lack of research makes it unclear as to how much higher that rate is.
In 2000, Esther Rothblum, a professor at San Diego State University, conducted research that found that only 15 percent of straight husbands had sex outside of their relationship.
With the rise of same-sex marriage and "personal understandings" regulating many marriages and relationships today, Sullins believes that churches that have not yet affirmed same-sex marriage will really "get more religious about marriage."
"It's going to be based more upon the religious understandings of churches and less on the legal structures of government," Sullins said.