'Touched by an Angel' Creator Martha Williamson Says CBS Rejected Pilot Featuring Angels Smoking and Drinking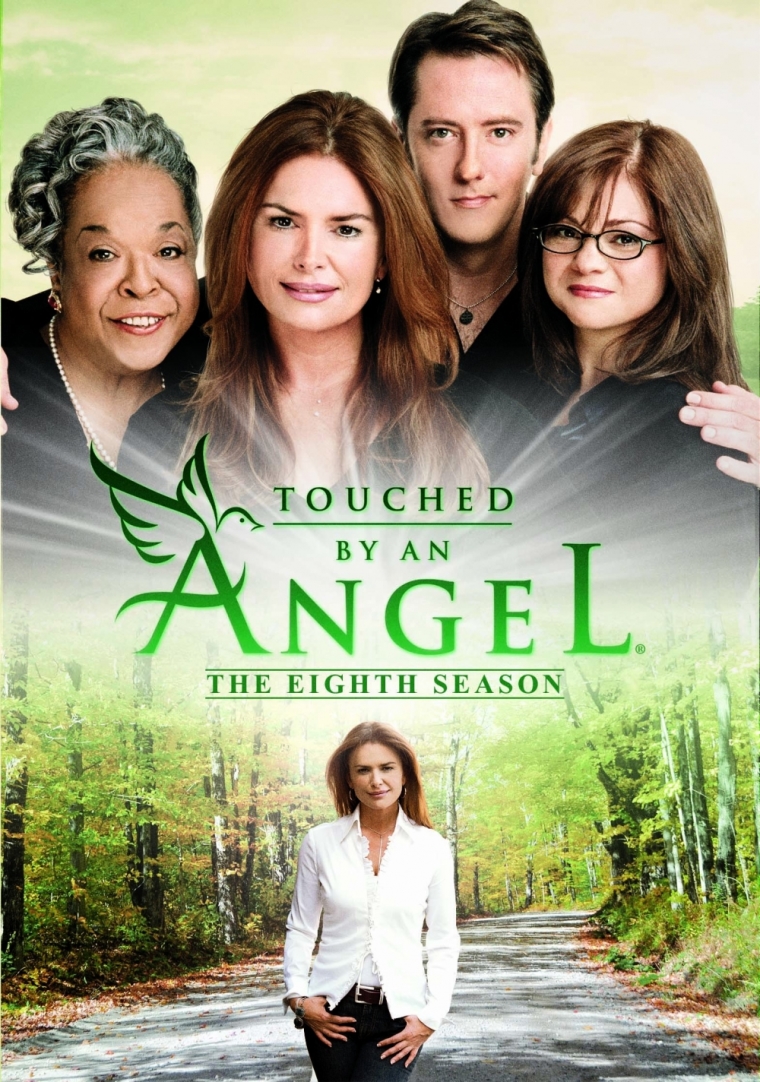 Martha Williamson, creator of the hit 1990s faith-based CBS series "Touched by an Angel," revealed Thursday that the network always wanted to do a series that featured angels, and at one point rejected a pitch for a pilot that featured angels drinking and smoking.
The network contacted Williamson to possibly work on an angel show and after hearing from God, she stepped in to deliver the more wholesome series fans know and love today.
"They [were pitched a show] with angels who smoked, drank, swore and told drug jokes. I had turned the show down because I said it's not what I believe in and I can't be a part of it. And the Lord said to me, this is your opportunity to change that or this is going to go on the air like this," Williamson to The Christian Post in a telephone interview Thursday.
"Could you imagine now seeing Roma Downey and Della Reese smoking, drinking and telling drug jokes?" she asked.
Williamson said she stuck to her values and created the inspiring series viewers enjoyed for nine seasons. She credits "Touched by an Angel" for "making it possible" for people to embrace more stories on television with spiritual content and recognizes that she did not do it alone.
"One of the best things I ever did was put Della Reese and Roma Downey on 'Touched by an Angel.' And I'll always be proud of the fact that during all the changes, and challenges it took, to get the show on the air, I kept three things on the show — Roma, Della and the word angel," she said.
Williamson also commended Downey for taking on the Bible with husband Mark Burnett with the two series they worked on as executive producers, including the History Channel's "The Bible" and NBC's "A.D. The Bible Continues."
"I applaud anyone who has the courage to take on the Bible," said Williamson. "I can't. I would be overwhelmed. It's such a huge responsibility and it's very expensive to do. But for me, I'm really enjoying for something like Hallmark to just take the small stories of real people today, and try to encourage the people who are trying to deal with today's problems. That's what I do best."
Williamson's latest project "Signed, Sealed, Delivered: From Paris With Love," will debut on the Hallmark Movies & Mysteries channel at 9 p.m. on June 6.
It is the first of a series of films which will follow the story of a man named Oliver O'Toole who, together with a team of "postal detectives," sets out on a mission to solve mysteries behind lost letters that can change lives when they reach their intended recipients.
O'Toole is a man of faith who Williamson based on her father who was born in 1901.
"I said to Hallmark, 'I want to write a character who's a gentleman and holds the door for somebody. Not just because they're [doing it for] a woman, but because they're a person who wants to do the right thing; who will be honest and avoid all sorts of opportunities and temptations because he knows it's going to take him down the wrong road," said Williamson.
She explained that it's hard to tell these types of stories on television since most shows throw their characters into big conflicts and leaves them with the challenge of trying to figure their way out.
"Signed, Sealed and Delivered" brings a different type of storytelling to the small screen.
"This is a tender sort of storytelling that people are really embracing because it reminds them of the days when you could really go into people's hearts and court not just people's romantic side, but court their spiritual side," said Williamson.