'Chariots of Fire' Sequel to Focus on Christian Olympian's Mission Work, Martyrdom in China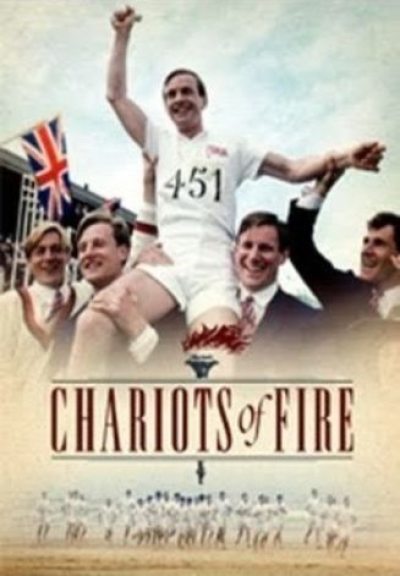 An unofficial sequel to the hit 1981 film "Chariots of Fire," based on a screenplay co-authored by a Lutheran pastor, may soon hit theatres.
Titled "Absolute Surrender," the story follows the life of famed runner Eric Liddell after the 1924 Olympics as he becomes a missionary in China and eventually in a Japanese internment camp at the end of World War II.
Eric Eichinger, pastor at a Lutheran church in Florida and coauthor of the screenplay, told The Christian Post that the project is "in the development phase," and that they are presently in talks with Mark Joseph to produce the film.
"It picks up where COF left off. While not angling to be 'just a sequel,' 'Absolute Surrender' has legs to run on its own," said Eichinger.
"I remember reading an interview a while back that COF director Hugh Hudson had said that Liddell's China years was actually the more compelling story. Ideally a British director would provide a similar 'feel' to COF, as well as an authentic Scottish actor to portray Liddell."
Released in 1981 and starring Ian Charleston as Liddell and Ben Cross as Harold Abrahams, Chariots of Fire centered around two British runners who won gold at the 1924 Olympics.
For Liddell, the plot focused on his Christian faith, as he was born in China to a missionary family and famously refused to run a race scheduled to take place on a Sunday.
Grossing over $58 million, the historical drama won four Oscars for Best Picture, Best Screenplay, Best Costume Design, and Best Original Score.
Eichinger's coauthor for the "Absolute Surrender" screenplay is Howard Klausner, who helped write the script for the 2000 Clint Eastwood film "Space Cowboys."
"Absolute Surrender" is not the only film project currently being undertaken that centers on Liddell's missionary career in the Orient following his Olympic accomplishments.
The Independent has reported that a mostly Chinese production titled "The Last Race" will similarly document Liddell's life in China, albeit reportedly with less emphasis on his Christian beliefs.
"…our story is not telling [about] religion, it's telling about love among people and his love for everyone," said Stephen Shin, writer and codirector of "The Last Race," to The Independent.
"Eric wasn't evangelical in terms of pushing Christianity on others. He was who he was, and as much as possible that will be portrayed in the film."
Regarding the possible secularized version of Liddell's life being put to film, Eichinger told CP that his production will "be faithful to [Liddell's] story and to who he was."
"Eric Liddell gave his life in order to share his belief in God with the Chinese people. Any retelling of this important period in his life that downplays or erases his religious motivations for being in China in the first place dishonors his legacy," said Eichinger.
"We can't speak for other films, but fans of 'Chariots of Fire' can be assured that we do not come to his life story from a worldview that mocks, persecutes or forces into the underground those who share Eric's beliefs."