'God's Not Dead 2: He's Surely Alive' to Feature 'Duck Dynasty's Sadie Robertson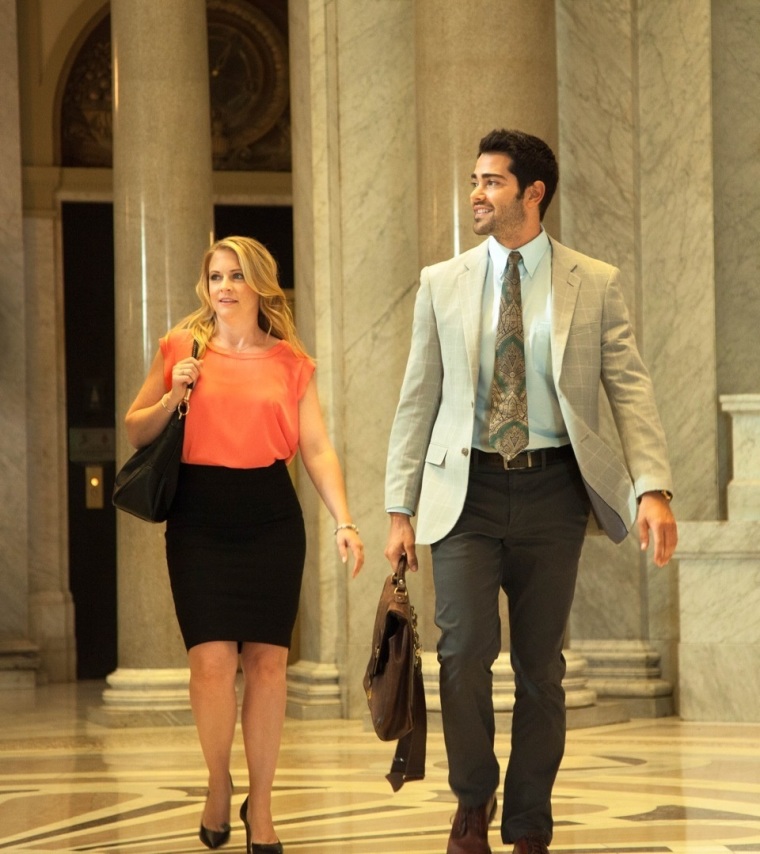 "God's Not Dead 2: He's Surely Alive," the sequel to the $60 million grossing 2014 film, hits theaters on Easter of 2016 and will feature a slew of cameos from well-known celebrities, including an appearance from "Duck Dynasty" star Sadie Robertson.
Robertson will follow in the footsteps of her parents, Willie and Korie, who made a cameo in the original "God's Not Dead" film.
The sequel to the faith-based mega-hit stars Melissa Joan Hart, who's best known for her roles in the TV series "Clarissa Explains It All" and "Sabrina the Teenage Witch," and actor Jesse Metcalf who made a name himself as the adulterous landscaper on ABC's "Desperate Housewives."
Other cameos include Hayley Orrantia of "The Goldbergs," Ernie Hudson from "Ghostbusters," model Robin Givens and singer Pat Boone.
Stars from the original "God's Not Dead" film Trisha LaFache, Benjamin Onyango, Paul Kwo and David A.R. White will be returning for the second installment. The Newsboys will also have a cameo.
"God's Not Dead 2: He's Surely Alive" takes place in the fictional town of Hope Springs, Arkansas, at a high school where teacher Grace Wesley, played by Hart, faces opposition when she tries to speak about Jesus Christ openly in her classroom.
"With the principal and superintendent teaming up with a zealous civil liberties group represented by an attorney with no love lost for God, Grace faces an epic court case with the help of sympathetic and charismatic defense lawyer, that could cost her the career she had always dreamed of — and expel God from the classroom once and for all," reads a description of the film that was shared with The Christian Post.
While the first "God's Not Dead" film dealt with an antagonistic atheist professor, the new film will address the freedom of religion, a topic that has become even more prevalent since last month's U.S. Supreme Court ruling that made state-level bans on same-sex marriage unconstitutional.
"God's Not Dead" is arguably one of the most successful faith-based movies of all time. The film cost just $2 million to make, and grossed over $60 million at the the box office.
The film also received the GMA Dove Award for Inspirational Film of the Year, beating out other faith-based heavy hitters including Roma Downey and Mark Burnett's "Son of God," and "Heaven Is for Real."
Pure Flix producer Michael Scott was floored by the overwhelming support of "God's Not Dead" and discussed it in a press release last year.
"We are humbled and grateful for the support of audiences, pastors, church leaders and those that saw the greater message of "God's Not Dead," said Scott. "The making of this film has been an incredible and poingant journey, and the success has been an even greater surprise."
Kevin Sorbo, who played atheist professor Radison in "God's Not Dead," the films main antagonist, boasted about the film's success in comparison to all of Hollywood shortly after it was released on DVD in September of last year.
"'God's Not Dead,' dollar for dollar, has been the most successful movie this year by far and the most successful faith-based movie," said Sorbo.
The film also debuted at No.1 on the Nielson Christian Videos Sales Chart, and No. 2 Nielson VideoScan First Alert and Blu-ray Disc sales charts in August of 2014.