Charles Murray Has Right to Speak on Campus, Says Group Cited by Violent Protesters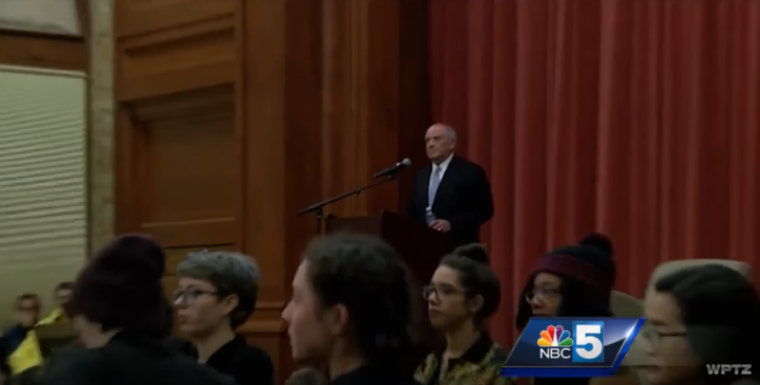 The Southern Poverty Law Center has stated that a scholar they labeled "extremist" for purportedly advancing "racist pseudoscience" had a right to speak at a public college where he was violently protested against.
In March, controversial American Enterprise Institute researcher and author Charles Murray was intensely protested at Middlebury College by students who did not want him to speak on campus. The students cited SPLC as their source when claiming Murray was too extreme to be allowed to speak. 
In written testimony submitted to the United States Senate Committee of the Judiciary on Tuesday, SPLC President Richard Cohen explained that while his organization labels Murray an "extremist" who advances racist ideology, he has a right to speak on a college campus.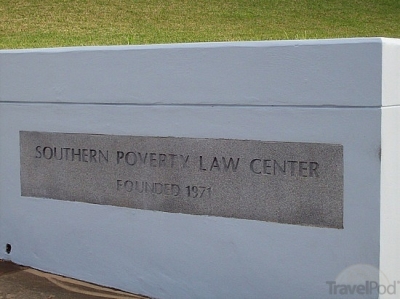 "No matter how repugnant one may find a speaker's views, as long as the college has a policy of allowing student groups to invite people from outside their campus to speak, they cannot pick and choose based on the views the speaker holds," stated Cohen (footnotes in original omitted).
"This is why Middlebury's student chapter of the conservative American Enterprise Institute (AEI) had a right to invite Charles Murray to speak to them on campus. And it is why neither other students nor college administrators can stop someone from speaking merely because they dislike the speaker's ideas."
Cohen later referenced the violence at Middlebury by people opposed to Murray as a challenge to school officials, but then added that "educators err when their response to such potential harm is to cut off its source."
"The bigot has a right to speak. The educator's duty is to respond to that speech appropriately, to teach students to differentiate between facts and rhetoric, and to build an environment that students understand to be safe and welcoming to all," continued Cohen.
In March, Murray attempted to give a speech at Middlebury College in Vermont after being invited the student chapter of the conservative group AEI.
Murray was met with intense protests, that included loud chants claiming that he's racist, sexist, and homophobic. Some protesters physically attacked a professor who was with him which led to her hospitalization for a concussion.
Eventually, Murray was moved to a smaller room on campus where he and another Middlebury faculty member had a Q&A that was streamed online. In May dozens of students were punished for their involvement in the violent demonstrations. 
Some, including Real Clear Politics Washington Bureau Chief Carl M. Cannon, argued that the SPLC was culpable in inciting the protests due to their labeling of Murray as an extremist.
"Before Charles Murray's abortive visit to Vermont, several hundred Middlebury alums signed a letter opposing his visit," wrote Cannon in March.
"They and the numerous professors and students who protested all cited the SPLC as their sole source for various slanders against Murray: He's a racist; he favors eugenics; he's a 'white supremacist.'"
The Middlebury protest is not the only time the SPLC has been accused of fomenting violent behavior against conservatives.
In 2012, Floyd Lee Corkins attempted to committ a mass shooting at the Washington, D.C. office. Corkins later told authorities that he picked the FRC for his attack because they were listed on the SPLC's "hate map" for their views against homosexuality. 
The incident eventually led the Federal Bureau of Investigation to remove the SPLC's "Hatewatch" from its list of resources on hate crimes.
Cannon, though, criticized media figures who continue to cite the SPLC as an unbiased source. 
"As long as it is reliably hyper-partisan — and the SPLC criticizes Republicans, not Democrats — the tenured twits in America's faculty lounges can live with all that, I guess. That's a disturbing enough thought. But what's the mainstream media's excuse? How can we continue to cite it as a source and then even pretend that we are non-partisan?" he wrote. 
Though the connection is more dubious, some conservative websites have pointed out that James Hodgkinson, who shot a congressman and four others last week in Alexandria, Virginia, "liked" the SPLC's Facebook page.