Chaz Bono Weight Loss: "Everything is Easier" Says Bono After 65 Pound Loss (VIDEO)
Chaz Bono says that his life, following a more than 65-pound weight loss, is much easier now both physically and mentally.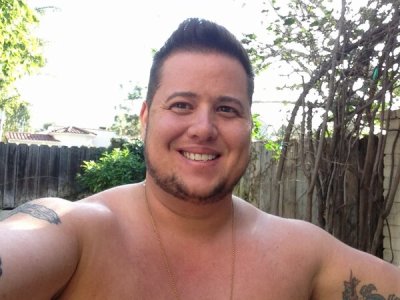 Bono, the only child of Sonny and Cher Bono, has struggled with on again off again weight loss. Last year the "Dancing With the Stars" personality admitted that he was ashamed about his weight loss plan because it was failing. But in February, Bono unveiled that he had lost more than 40 pounds and his weight loss journey didn't stop there. Now after more than a year of trying to get in healthier shape, Bono says he has lost more than 65 pounds and is much "happier."
"I just feel much more comfortable in my skin now," the former Dancing with the Stars contestant says in a preview of Wednesday's episode of The Doctors. "Everything is easier, everything physically is easier, everything feels better and emotionally I just feel more comfortable, more confident."
Speaking about his mother Cher, Bono says she is "pretty happy" about the changes that her son has made.
"My family was concerned about my health and now everyone is really happy," he adds. "They can also see how much better I feel and how much happier I am."
Bono appeared on an episode of "The Doctors" last November with the admission that his weight loss plan was failing. It was after his failure that he was sought out by the show.
"That episode was the most uncomfortable I've ever been on television in my life," Bono, who weighed 250 pounds at the time, told People magazine in February. "I had been wanting to lose weight. It was something I had been trying to do and failing at. This opportunity just kind of came in, and my initial reaction was 'absolutely not.' And after that, the more I thought about it, I realized I've been wanting to deal with this issue and somebody's willing to help me do it, so I decided to throw my pride away and get help."