Chicago Mayor Brandon Johnson calls for enforcing the law against pro-life sidewalk counselors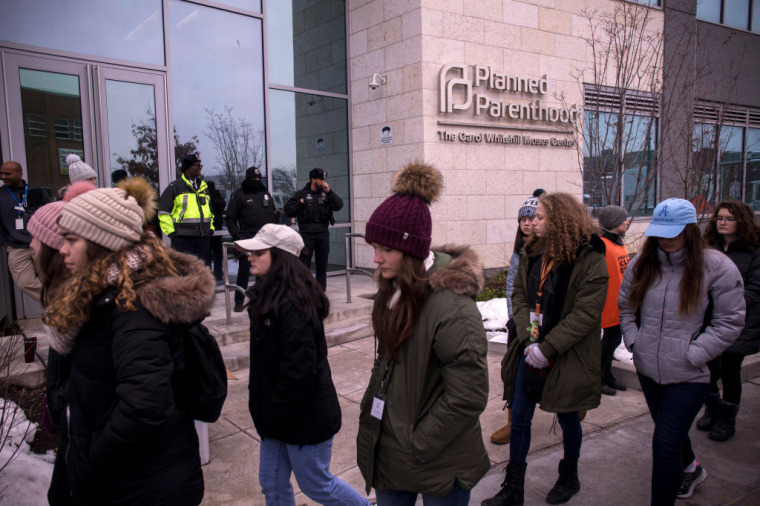 Chicago Mayor Brandon Johnson released a blueprint for the city calling for enforcing bubble zone ordinances against pro-life sidewalk counselors, restricting their ability to provide information about free resources to abortion-minded women.
Johnson released "A Blueprint for Creating a More Just and Vibrant City for All" this month after collaborating with "hundreds" of diverse leaders on how to make Chicago "stronger, safer, and better." In the document, the mayor outlines his promises to make "structural changes" on behalf of women, girls, LGBT and non-binary people.
These changes, according to the mayor, include "full access to rights, resources, services, opportunities, and decision-making." 
"All Chicagoans and people traveling to Chicago to seek abortion care are treated with compassion and receive care safely and efficiently," the mayor's blueprint reads. "Chicago advances economic opportunities for women and girls. The Mayor's Office is committed to becoming a national model for gender equity and reproductive rights. Our city is a leader in ending gender-based violence and sexual assault."
The blueprint calls for working to enforce Chicago's "bubble zone" ordinance, which prohibits pro-life sidewalk counselors intending to pass out literature, counsel women or protest from coming within eight feet of a person within 50 feet of an abortion clinic. 
A spokesperson for Students for Life of America and its sister group, Students for Life Action, called Johnson's plan "misguided," citing a recent news report detailing the troubling number of shootings in Chicago.
"The Pro-Life Generation, sometimes gathering on sidewalks for counseling, advocates for no violence inside or outside of the womb," the SFLA spokesperson told The Christian Post in a Friday statement.
"Rather than addressing murder, the Mayor wants to target people trying to save lives, echoing the pro-abortion bias of President Biden's Department of Justice. Students for Life Action will use its grassroots base to call out these anti-life policies and engage on behalf of the preborn in Illinois."
Johnson's office didn't immediately respond to The Christian Post's request for comment.
In 2020, the U.S. Supreme Court rejected a challenge to the ordinance that creates buffer zones outside of abortion clinics in Chicago.
The case against Chicago's 50-foot buffer zone law was challenged by pro-life activists and organizations who argued that it violated their First Amendment rights. A federal court and the U.S. 7th Circuit Court of Appeals allowed the ordinance to stay in effect. The 7th Circuit cited a 2000 Supreme Court decision upholding a similar Colorado law.  
CP has previously reported on pro-life activists who have faced legal challenges for standing outside of abortion clinics. In March, British pro-life activist Isabel Vaughan-Spruce was arrested for silently praying outside of an abortion facility. 
Law enforcement argued that Vaughan-Spruce had been in violation of a Public Health Protection Order, which the city of Birmingham implemented last September. The order prohibits people from "protesting, namely engaging in any act of approval or disapproval or attempted act of approval or disapproval, with respect to issues related to abortion services, by any means" within a certain radius of an abortion clinic.
The police imposed bail restrictions on Vaughan-Spruce that extended beyond areas covered by the Public Space Protection Order, extending the prohibited areas to an even larger radius. West Midlands Police later acknowledged that the order did not prohibit Vaughan-Spruce from "being present within the zone." However, they "warned her that the file has been referred to the [Crown Prosecution Service] and she may still be charged." 
According to a June statement released by the United Kingdom chapter of the Alliance Defending Freedom, the West Midlands Police ceased to bar Vaughan-Spruce from standing in the vicinity of an abortion clinic. The restriction had been imposed on her as part of her bail conditions following her arrest. 
"While I am grateful my bail conditions have been lifted, and the police have acknowledged that peaceful presence is not in and of itself a crime, I am concerned that the police were able to restrict my right to peacefully and silently pray for three months and so soon after I was acquitted for the same conduct," Vaughan-Spruce said in a statement. 
"I received no update from the authorities as to the progress of the investigation, and I still don't know how my actions could be considered in any way intimidating. To have prosecution hanging over my head for a seemingly indeterminate period for the simple act of praying, thinking towards God, is deeply unsettling and unjust."