Police drop bail restrictions against pro-life activist arrested for praying near abortion clinic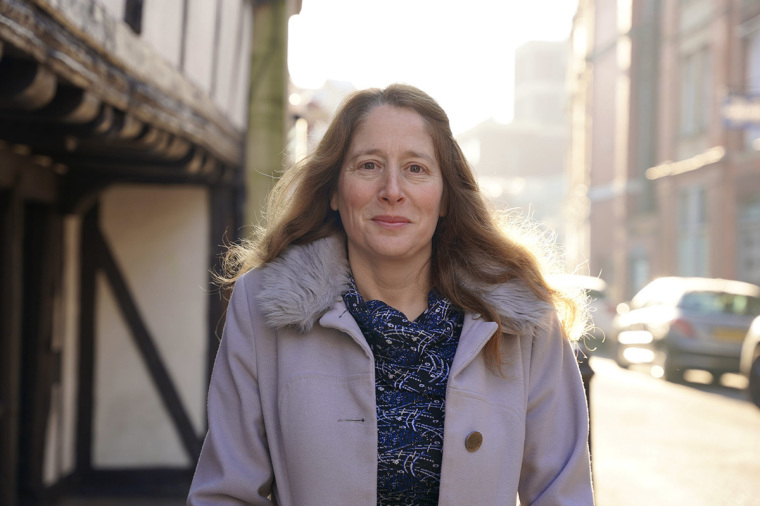 British law enforcement has lifted restrictions on a pro-life activist following her arrest for praying outside an abortion clinic as she continues to face the possibility of additional charges related to her activism. 
The United Kingdom chapter of the Alliance Defending Freedom announced in a statement that the West Midlands Police will no longer bar pro-life activist Isabel Vaughan-Spruce from standing in the vicinity of an abortion clinic, a restriction imposed on her as part of bail conditions implemented after her most recent arrest for silently praying outside one such facility in Birmingham. 
"While I am grateful my bail conditions have been lifted, and the police have acknowledged that peaceful presence is not in and of itself a crime, I am concerned that the police were able to restrict my right to peacefully and silently pray for three months and so soon after I was acquitted for the same conduct," Vaughan-Spruce said in a statement. 
"I received no update from the authorities as to the progress of the investigation, and I still don't know how my actions could be considered in any way intimidating. To have prosecution hanging over my head for a seemingly indeterminate period for the simple act of praying, thinking towards God, is deeply unsettling and unjust."  
Vaughan-Spruce's arrests followed the implementation of a Public Health Protection Order by the city of Birmingham last September, which prohibits people from "protesting, namely engaging in any act of approval or disapproval or attempted act of approval or disapproval, with respect to issues related to abortion services, by any means" within a certain radius of an abortion clinic. 
Critics of the order refer to areas covered by the law as "censorship zones." 
In her most recent arrest, which took place in March, law enforcement officers insisted that Vaughan-Spruce was violating the order by engaging in silent prayer in the vicinity of the abortion clinic.
Following her arrest, police imposed bail conditions on Vaughan-Spruce that extended beyond areas covered by the Public Space Protection Order, meaning that the areas where she could not silently protest covered an even larger radius. 
While West Midlands Police acknowledged last week that the order did not prohibit Vaughan-Spruce from "being present within the zone," they "warned her that the file has been referred to the [Crown Prosecution Service] and she may still be charged."
ADF UK Legal Counsel Jeremiah Igunnubole condemned "censorship zones" and efforts to "restrict fundamental rights" in a statement addressing the latest developments in the litigation surrounding Vaughan-Spruce. 
"Isabel has endured months of her rights being improperly restricted by West Midlands Police without any reference to the prosecution or the courts," he said. "Her experience provides a clear example of the dangers of recent public order reforms, which have handed broad powers to the police to restrict fundamental rights with no accountability or training and come with no specific legal protections for freedom of speech and thought. Police should not have the power to restrict harmless conduct, much less punish the peaceful exercise of fundamental rights."
"Censorship zones have no place in a free and democratic society, which is in part defined by the extent to which it protects the peaceful exchange of views and ideas," he maintained. 
"Permitting these rights, peacefully exercised, to be restricted at the discretion of police officers is a dangerous new turn for the UK, which has a longstanding legal tradition of protecting civil liberties."
Iggunubole lamented that "recent public order reforms have handed the state machinery still more power to restrict and punish viewpoints deemed to be a threat to prevailing social orthodoxies, instead of introducing measures that strengthen free speech and thought to ensure no one is subject to the same treatment endured by Isabel."
Earlier this year, England and Wales passed laws prohibiting pro-life demonstrations within 150 meters of an abortion clinic.
"Before long, all those accessing abortion care will be able to do so safely, confidentially, and with dignity," said Louise McCudden, UK head of external affairs for abortion provider MSI Reproductive Choices, in a statement in May.
"With legislation already in place in Northern Ireland, and the Scottish government committed to taking action, soon abortion access will be free from harassment and distress across the whole of the UK."