Chick-fil-A Employees Save the Day After Boy in Wheelchair Is Rejected by Other Kids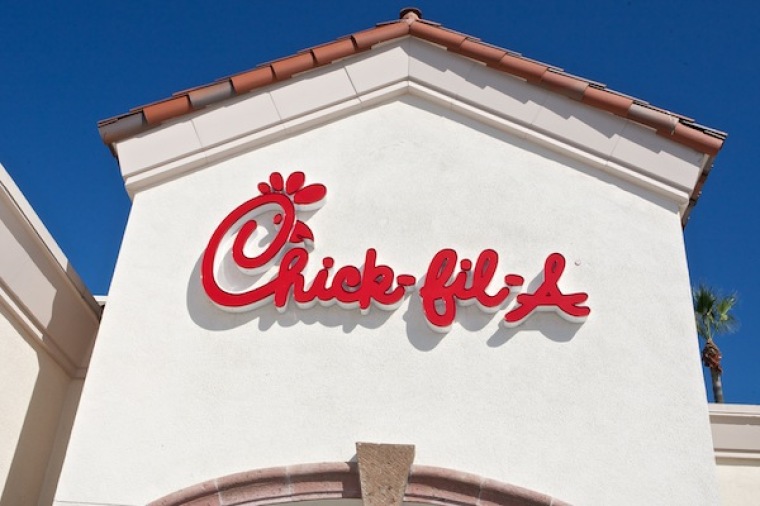 When a little boy in a wheelchair wanted to play with other children during a special event at a Georgia Chick-fil-A and was rejected, a restaurant employee sprang into action and saved the day.
A restaurant location in Columbus, Georgia, periodically hosts an event called "Galaxy Night," which is free for customers and features a space sword station, hero training, face painting, dessert bar, and a community group called Bricks 4 Kidz who helped the children build objects using LEGO bricks.
While many customers enjoyed the event, one young boy in a wheelchair who wanted to sword fight with other boys in a group was turned down by the children, restaurant owner Alex Vann told The Christian Post on Monday. That's when one of his employees sprang into action.
Employee Derek Rains stepped in and rounded up other staff members to engage in a sword fight with the little boy. His mother was deeply touched by the kind gesture.
"I went outside with him (her son) and the next thing I know the employees had found some worthy opponents who were much cooler (and more skilled with a light saber)," she said, according to local news station WTOC.
Vann told CP that he and his marketing director, Haley Henderson, had brainstormed about an activity like this that would benefit the community.
They wondered, "What kind of quarterly event can bring our community together, families together, kids together [to] do something fun?" One of the answers to that question was Galaxy Night, an entertaining event that centers on an outer space theme.
Vann's restaurant has also hosted a Princess Night and a Pet Sleep Over Night. "Just different things that are innovative," he explained. "If you're not having fun, then you're not doing something right," he said, paraphrasing company founder, S. Truett Cathy.
When the restaurant puts on these kinds of events as a service to the community, Vann said it's not about turning a profit.
"It's not a profitable thing. We don't measure the success of this kind of event in dollars in cents. We measure an impact of: did we create a remarkable experience for our guest?"
Bustling with about 2,000 transactions daily, The franchisee said, "We have this amazing opportunity with Chick-fil-A to create remarkable experiences with people we don't know."
Situated just 5 miles from Fort Benning, Vann said his restaurant has a culturally diverse community and his workforce is just as mixed with a team of employees that includes people who are autistic, blind and deaf.
For Vann it's all about enjoying the job.
"We want to introduce an element of fun at work. It's hard to get paid to do what you love. I am super fortunate that I have young men and women, team members who love what they do and because they love what they do and who they're doing it with — why they do it and who they do it for, you get to see things like this."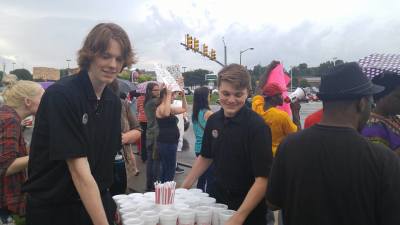 "In light of all the negative things that you see happening in our culture, we really want to fulfill part of what Chick-fil-A's corporate mission is: to be a positive influence on those who come in contact with Chick-fil-A."
That mission seemed to be exemplified by a Johnson City, Tennessee, Chick-fil-A earlier this month when the franchise owner and employees served lemonade to the Tri-Cities Black Lives Matter movement and their opposition as they protested outside the restaurant, The Christian Post previously reported.
The Black Lives Matter protesters gathered because they wanted to "send a message" to the national Chick-fil-A chain by displaying their opposition to its support for the Blue Lives Matter movement, which started after two NYPD officers were ambushed and killed in 2014 just days after protesters chanted: "What do we want, dead cops; when do we want 'em, now" in New York City.
Vann eloquently summed up the overall positive intent of Chick-fil-A by saying, "We want to demonstrate love, and so when you can serve somebody, when you can make somebody's day, you can feel really good about where you work and what you're doing."
Regarding that little boy in the wheelchair, he said, "You are going to face some challenges in life. You have some adversities that other people don't have. But tonight you're a hero."