Children Must Be Taught Transgenderism, Homosexuality Starting in Nursery School, Teachers Say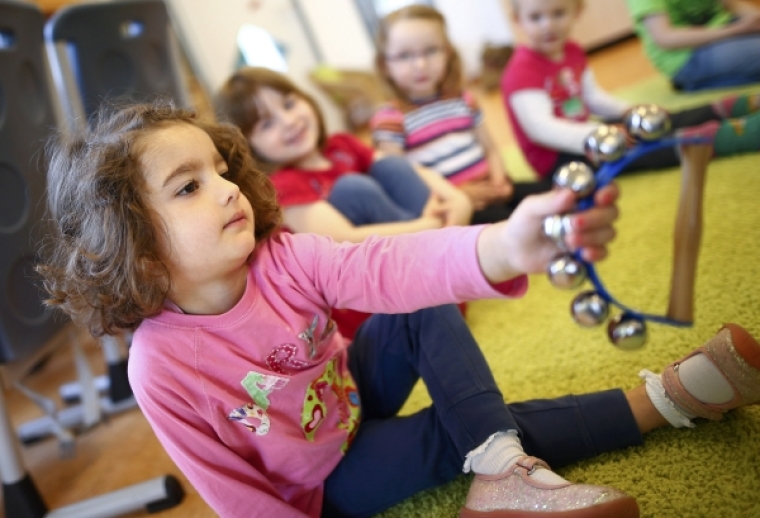 An organization of teachers in the U.K. has argued that homosexuality and transgenderism should be taught to young children starting in nursery school. 
Members of the National Union of Teachers group voted for a measure at a conference in Cardiff to "campaign to ensure a comprehensive age-appropriate content including promotion of LGBT+ matters for all schools from nursery throughout all phases of state education," The Evening Telegraph reported on Tuesday.
Annette Pryce, a NUT executive member from Buckinghamshire, claimed that the U.K. government hasn't been doing enough to promote inclusion.
"Those generations of young LGBT people who have been failed by the system are still not told explicitly in the law that their lives are important too," Pryce said.
"The NUT ... needs to ensure that SRE is inclusive to LGBT young people now and forever."
Education Secretary Justine Greening announced back in March that age appropriate sex and relationships guidance is to be made compulsory for all children, though it allowed parents and faith schools to opt out of the new rules.
U.K. ministers have been facing "mounting pressure" to respond to concerns that children are not being educated about online porn, cyber bullying and sexting, the Telegraph said.
Conservatives, such as Andrea Williams, chief executive at Christian Concern, have warned that teaching statutory sex education to 4-year-olds can be "devastating" and risks "robbing them of their innocence," however.
"Children [age 4] should not be introduced to this. Schools need to be safe places where the innocence of children is protected," Williams said in February.
"Very often sex education introduces children to concepts far too soon, destroying their innocence. This is not something that the state should be laying down. We are very concerned about this," she added.
Transgender issues being imposed upon children has stirred controversy in both the U.K. and the United States in recent times, with one critic calling a recently released book teaching children that men can have periods too "child abuse."
The Adventures of Toni the Tampon: A Period Coloring Book, which is being sold online on Amazon, claims that it's an "easy way to start a conversation with young kids about menstruation."
Cass Clemmer, a 2015 graduate of American University who created the Toni the Tampon character, said that Toni "is a little genderqueer tampon — kind of like me in tampon form — who just goes by Toni instead of any pronouns."
Dr. Jennifer Roback Morse, founder and president of the Ruth Institute that seeks Christ-like solutions to the problems of family breakdown, told The Christian Post in March that teaching children that men and boys can have periods is both "scientific malpractice and child abuse."
"This coloring book is a solution in search of a problem. Undermining children's comfort with their own bodies is no service to anyone. Most children who experience gender dysphoria grow out of it," Morse told CP.