China institutes new crackdown on 'illegal social organizations' to go after house churches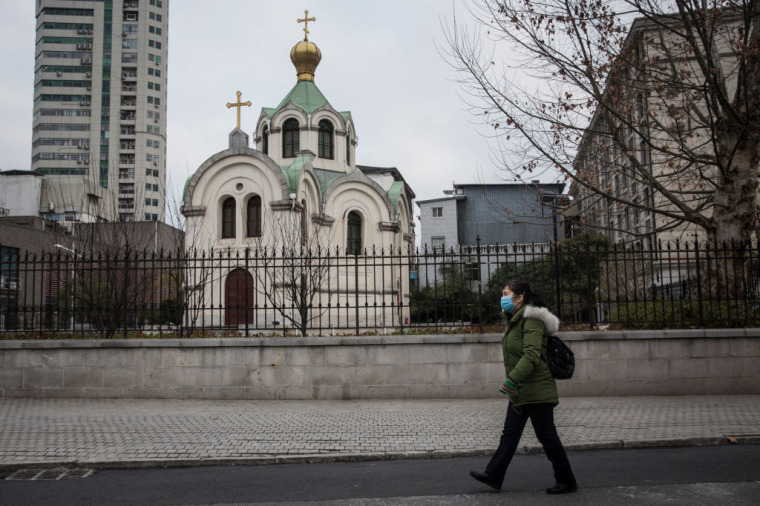 China has launched a campaign to increase restrictions on five types of social organizations that the government has deemed illegal, which includes house churches that aren't members of the Chinese Communist Party-backed Three-Self Patriotic Association.
According to Radio Free Asia, China's Ministry of Civil Affairs recently announced a campaign to shut down organizations that aren't registered with authorities but have carried out activities in the name of a social organization, private non-enterprise unit or foundation. 
Organizations that continue with their activities despite their revoked registration are also a target of the campaign, the ministry said.
Persecution watchdog group International Christian Concern reports that the five social organizations now deemed to be illegal include those that the regime has accused of committing fraud or engaging in economic, cultural or charity activities in the name of implementing national strategies.
The Ministry of Civil Affairs is also targeting organizations using the words "China," "Zhonghua," or "National" in their names, which are accused of "pretending to be subsidiaries of state organizations; those who join forces with legal organizations to deceive [the government]; organizing competitions in the name of celebrating the 100th anniversary of the Chinese Communist Party (CCP); planning activities that pretend to promote health, sinology, or mysticism, and those that hold gatherings in the name of religion," ICC adds. 
Already, the campaign has been implemented in provinces including Sichuan. According to RFA, the Department of Civil Affairs in Sichuan published a list of 84 so-called "Illegal Social Organizations" on March 25 which names several Buddhist and Christian groups, including Early Rain Covenant Church, which has not been able to gather in person since the communist regime shut down the church in 2018.
Father Francis Liu from the Chinese Christian Fellowship of Righteousness told RFA, "In the eyes of the Chines government, any religious group that refuses to submit to the CCP, or even charity groups, are seen as 'illegal organizations,' for the government is fearful that these civil groups can become a force that overthrows them."
Christian charity Open Doors ranks China at No. 17 on its World Watch List of 50 countries where Christians are most persecuted. 
A November 2020 report from the Pew Research Center showed that restrictions on religion in China had risen to a record level. Researchers found that China continued to have "the highest score on the Government Restrictions Index out of all 198 countries and territories in the study."
A recent report revealed that Christians across China are being detained in secretive, mobile "transformation" facilities where they're subject to brainwashing, torture and beatings to force them to renounce their faith.
One Christian who was held captive for 10 months in a facility run by the CCP after a raid on his church in 2018 shared how he was held in a windowless room with no ventilation where he was subjected to various forms of torture.
He also revealed that most of his fellow inmates were also people who had been released on bail during criminal detention for taking part in church-related activities. Because police couldn't prosecute them for any particular crimes, they were sent to the so-called "transformation" facilities.
Boyd-MacMillan, director of Strategic Research at Open Doors, recently told the Express UK that China's Christian community might reach a staggering 300 million people by 2030. The CCP is increasingly concerned about the Christian population's growth, he said, and is cracking down on religion as a result. 
"We think the evidence as to why the Chinese Church is so targeted, is that the leaders are scared of the size of the Church and the growth of the Church," Boyd-MacMillan said.
"And if it grows at the rate that it has done since 1980, and that's about between 7 [percent] and 8 percent a year, then you're looking at a group of people that will be 300 million strong, nearly by 2030. And, you know, the Chinese leadership, they really do long term planning, I mean, their economic plan goes to 2049, so this bothers them. Because I think if the Church continues to grow like that, then they'll have to share power."