Chinese Christians tortured in 'brainwashing' camps: 'Death starts to look better'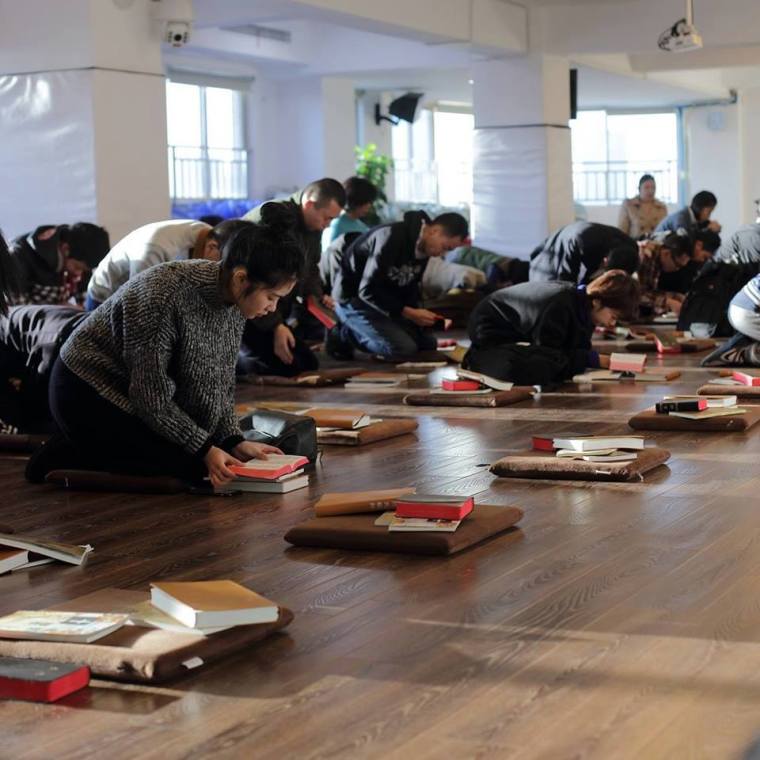 Christians in China are being detained in secretive, mobile "transformation" facilities where they're subject to brainwashing, torture and beatings to force them to renounce their faith, a new report has revealed. 
Li Yuese, a member of an underground "house church" in the southwestern province of Sichuan, told Radio Free Asia he was held in a facility run by the ruling Chinese Communist Party's United Front Work Department for 10 months after a raid on his church in 2018.
"It was a mobile facility, that could just set up in some basement somewhere," Li recalled. "It was staffed by people from several different government departments. It had its own (CCP) political and legal affairs committee working group, and they mainly target Christians who are members of house churches," he said.
Li said he was held in a windowless room with no ventilation and prohibited from going outside during the time he was held captive in the facility. There, he was subjected to various forms of torture, from beatings to mental manipulation. 
"They threaten, insult and intimidate you. These were United Front officials, men, women, sometimes unidentified, usually in plain clothes. The police turn a blind eye to this," he said.
"You have to accept the statement they prepare for you. If you refuse, you will be seen as having a bad attitude and they will keep you in detention and keep on beating you."
Li said most of his fellow inmates were also people who had been released on bail during criminal detention for taking part in church-related activities. Because police couldn't prosecute them for any particular crimes, they were sent to the so-called "transformation" facilities.
"They were using brainwashing methods on those of us who were on bail from the detention center," he said. "It was in a secret location, in a basement. There is no time limit for the brainwashing process. I don't know the longest time anyone has been held there, but I was detained for eight or nine months. You can't see the sun, so you lose all no concept of time."
The Christian said suicidal ideation and self-harm were not uncommon in the facility due to the continuous torture inmates endured. 
"I couldn't sleep; after you've been in there a week, death starts to look better than staying there," Li said. "I bashed myself against the wall to self-harm."
"One time in there, I was groggy and was trying to open my eyes but I couldn't," he said. "Four or five of them grabbed me by the arms and legs and pinned me to the ground. They injected me with some drug, and brought me back to consciousness."
When he was finally released, Li said he was in extremely poor health and remains haunted by the experience.
Another Christian told RFA that similar facilities are being used across China, made specifically for Christians, members of the underground Catholic church, and of the Falun Gong spiritual movement.
A lawyer surnamed Zhang from the northern province of Hebei, who previously represented a number of former detainees who are Catholics, said that instead of pursuing criminal charges against the religious practitioners, the CCP simply "disappeared" them.
"Some were sent back home after five or six years, and that was how people learned about the brainwashing centers — from their accounts," Zhang said, adding he believes such facilities have been running for a long time around China.
Open Doors ranks China at No. 17 on its World Watch List of 50 countries where Christians are most persecuted. 
Churches are being monitored and closed down across the country, whether they are underground or part of the Three-Self Patriotic Movement, the officially sanctioned Protestant church in China. The government has also imposed a ban on the online sale of Bibles and uses high-tech surveillance to oppress and monitor believers.
Other crackdowns on Christians have involved ordering Christians to renounce their faith and replace displays of Jesus with portraits of Chairman Mao and President Xi Jinping, as well as the ongoing demolition of churches. 
Boyd-MacMillan, director of Strategic Research at Christian charity Open Doors, recently told the Express UK that the CCP is becoming increasingly concerned about the Christian population's growth and is cracking down on religion as a result. 
"We think the evidence as to why the Chinese Church is so targeted, is that the leaders are scared of the size of the Church and the growth of the Church," Boyd-MacMillan said.
"And if it grows at the rate that it has done since 1980, and that's about between 7 [percent] and 8 percent a year, then you're looking at a group of people that will be 300 million strong, nearly by 2030. And, you know, the Chinese leadership, they really do long term planning, I mean, their economic plan goes to 2049, so this bothers them. Because I think if the Church continues to grow like that, then they'll have to share power."