Christian Churches Deemed 'Illegal Buildings' in China's Mass Demolition Campaign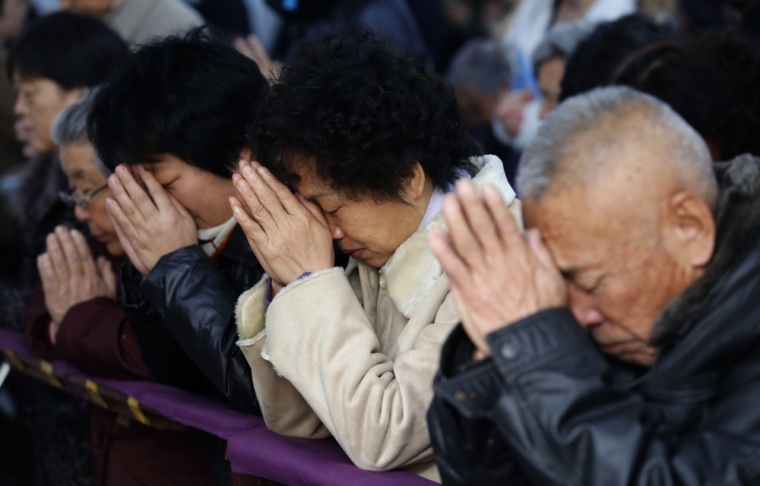 Government officials in China's coastal Zhejiang province have ordered the destruction of yet another church building as part of an ongoing campaign against so-called illegal buildings.
China Aid reported on Tuesday that Island Head Christian Church was demolished earlier in April after officials deemed that the church's cross was positioned too high, becoming the latest church out of hundreds to be destroyed in the Communist Party's near two-year-campaign targeting places of worship.
Church leaders reportedly tried to protest against the demolition, but relented after officials threatened them. Authorities claimed that the three-storey building had been illegally constructed, and tore it down.
The persecution watchdog group noted that the ongoing effort is a so-called beautification campaign known as "Three Rectifications and One Demolition" is aimed at removing what the Communist regime deems as illegal church buildings and rooftop crosses.
The Communist Party has told local governments to revamp old neighborhoods, industrial sites, and urban villages by demolishing what they designate as illegal structures as part of this beautification effort.
China Aid President Bof Fu previously told The Christian Post that the campaign reflects the Communist Party's concerns about the growing number of Christians in the country.
"The top leadership is increasingly worried about the rapid growth of Christian faith and their public presence, and their social influence," Fu told CP back in February.
"It is a political fear for the Communist Party, as the number of Christians in the country far outnumber the members of the party," he added.
Christians protesting against persecution have found themselves arrested by Communist authorities, while standing up to forced church demolition has also proven deadly for others. Earlier in April, the wife of a church leader died after being buried alive by a demolition crew, after she and her husband tried to protest the destruction of their church in Zhumadian, Henan province.
Fu said that "bulldozing and burying alive Ding Cuimei, a peaceful and devout Christian woman, was a cruel, murderous act."
He added: "This case is a serious violation of the rights to life, religious freedom and rule of law. The Chinese authorities should immediately hold those murderers accountable and take concrete measures to protect the religious freedom of this house church's members."
Chinese President Xi Jinping has meanwhile told his party members that they must be "unyielding atheists" who will command Christians and other religious groups in the country.
"Religious groups ... must adhere to the leadership of the Communist Party of China," Xi told senior party officials at a conference.
He added that Communists must be "unyielding Marxist atheists," who will "resolutely guard against overseas infiltrations via religious means."
The Chinese president added: "We should guide and educate the religious circle and their followers with the socialist core values."