Chinese authorities seize church property days after raiding house church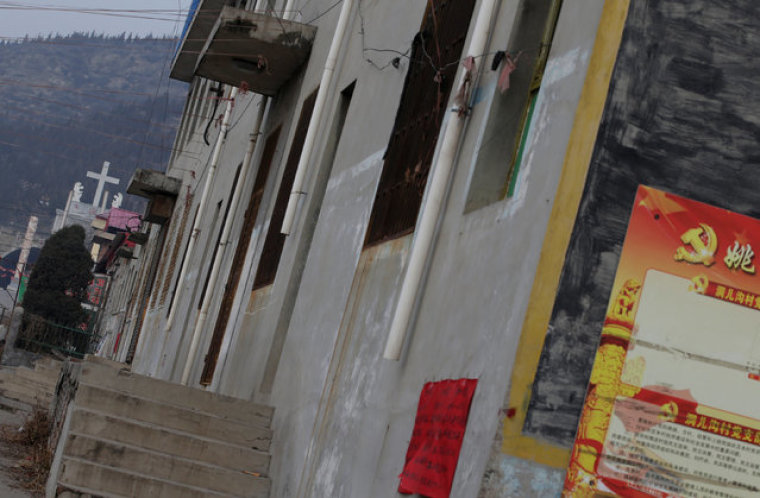 Communist authorities in China removed all the belongings of a house church in China's Chongqing municipality without showing any legal documents, days after raiding the building during a worship service, according to reports.
More than 30 officials, including local police, state security and local district administration, came with trucks and took away all the property, including chairs and books, at Mt. Olive Church in Chongqing on Wednesday, the U.S.-based advocacy organization International Christian Concern reports.
The Texas-based non-governmental organization China Aid reported the same group of officials, led by the Yuzhong District Ethnic and Religious Affairs Bureau, raided the church during its worship service last Sunday. The authorities sent the members home and sealed the church without showing any papers to prove official authorization.
Pastor Zhu Dong and several leaders were said to have been brought to the police station.
In January 2018, Mt. Olive Reformed School, founded by the church, was also raided, sealed and charged with being an "illegal venue for proselytization."
China Aid suspects that the recent crackdown against house churches, which targets especially reformed churches, could be a "gift" to the upcoming 100th anniversary of the Chinese Communist Party.
The Chinese government also continued its campaign against Christianity during the country's coronavirus outbreak by destroying crosses and demolishing a church while people were on lockdown.
On February 28, authorities raided the Chongqing Living Fountain Church during one of its Sunday services and arrested two Christians, one of whom preached that day. According to China Aid, officers confiscated a computer belonging to the church and told those attending the service not to come on the church grounds again because the church is not registered and "there's the potential risk of spreading the COVID-19 virus."
In January, police officers, education bureau officials, national security officers and urban management officers raided a house where homeschooled children of Early Rain Covenant Church in Chengdu were playing together, the church said in a Facebook post.
"The police are now raiding the home. There are a large number of police officers outside and inside of brother Liang Huali and Sister Shu Qiong's home, and they are currently removing brother Liang's personal belongings. Please pray!" the church wrote.
Open Doors USA, which monitors persecution in over 60 countries, estimates that there are about 97 million Christians in China, a large percentage of whom worship in what China considers to be "illegal" and unregistered underground home churches. 
China ranks as the 17th-worst country in the world when it comes to the persecution of Christians, according to Open Doors USA's 2021 World Watch List.
A November 2020 report from the Pew Research Center showed that restrictions on religion in China had risen to a record level. Researchers found that China continued to have "the highest score on the Government Restrictions Index out of all 198 countries and territories in the study."
In addition to Early Rain Covenant Church, the Chinese Communist Party has forced several well-known churches to shut down, including Rongguili Church in Guangzhou and Xunsiding Church in Xiamen.
The U.S. State Department has labeled China as a "country of particular concern" for "continuing to engage in particularly severe violations of religious freedom."
The Chinese Communist Party has also cracked down on other minority groups over the years, including Uighur Muslims in Western China, Falun Gong practitioners and Tibetan Buddhists.
In 2019, a nongovernmental organization told the United Nations Human Rights Council that the Chinese government engages in forced organ harvesting on a "significant scale" as it has taken organs from hundreds of thousands of prisoners of conscience, including Falun Gong and Uighur Muslims.
Earlier this year, the U.S. State Department declared the Chinese government's treatment and mass detainment of Uighur and other ethnic groups in Western China to be "genocide."

Last week, the U.S. government and its allies at the European Union and the United Kingdom issued sanctions against top Chinese officials in response to human rights abuses in China's western Xinjiang province.