Chip and Joanna Gaines Now Hosting Church at Magnolia Market Silos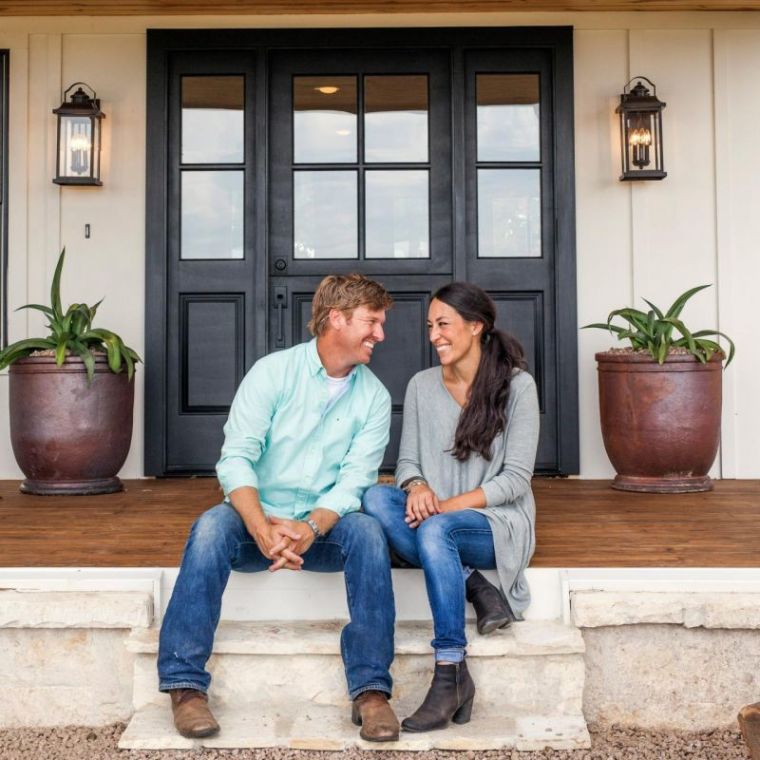 Chip and Joanna Gaines have invited a Waco pastor and his congregation to hold their Sunday services on the lawn of Magnolia Market at the Silos.
Pastor Jimmy Dorrell and his congregation at Church Under the Bridge regularly meet under a Texas highway bridge for Sunday services but due to construction they're being forced to relocate. Upon hearing the news, the Gaines offered Dorrell the use of the lawn at their Magnolia Market at the Silos for services, free of charge.
Dorrell accepted the invitation and will reportedly share the news with his church this coming Sunday, on the church's 26th anniversary.
"It was clearly a surprise. I didn't see it coming at all," the pastor told the Waco Tribune-Herald of the offer from the Gaines. "I know some of the people over at Magnolia. Way back, before she was a star on TV, Joanna Gaines would model in our style show, which was a fundraiser."
He added that the generous duo also donated $51,000 to the church's Mission Waco's nonprofit grocery store, Jubilee Market.
Chip Gaines recalled first hearing about the ministry when he was attending Baylor University, where Dorrell is also a part-time professor.
"I admired Jimmy (Dorrell) from afar," Gaines shared with the Tribune. " ... About a month ago, I read about how the I-35 project would impact his church. I was sitting in my office one day, day-dreaming, thinking about making a commitment, and we reached out to Jimmy. He came over to the Silos, and we agreed it would make a great fit geographically. We said, 'Let's do it,' and shook hands on it.
Along with being generous, Chip and Joanna Gaines have been pretty busy raising their newborn son along with their four other children, Drake, 13, Ella Rose,11, Duke, 9, and Emmie Kay, 8.
The couple shocked fans in September 2017 when they announced that they were canceling "Fixer Upper" after five successful seasons.
Along with being home renovation gurus and reality TV stars, the Gaineses own Magnolia Homes, a remodeling and design business in Waco. They also have a retail shop called Magnolia Market at the Silos (which draws up to 40,000 visitors a week), as well as paint, rug, wallpaper and furniture lines, a real estate company, a quarterly magazine, a luxury vacation rental, and now a restaurant.
In April, Joanna went on to reveal that their restaurant, Magnolia Table, is also "finally up and running." Joanna disclosed that she also finished her cookbook, Magnolia Table, which is out now, and said she's working on a design book as well to help others learn the art of home designing.
The couple also continue to renovate homes with their company Magnolia Design and Construction, which they've operated for over 15 years.