Chip Gaines Chopping Off His Hair for St. Jude Children's Hospital in #OperationHaircut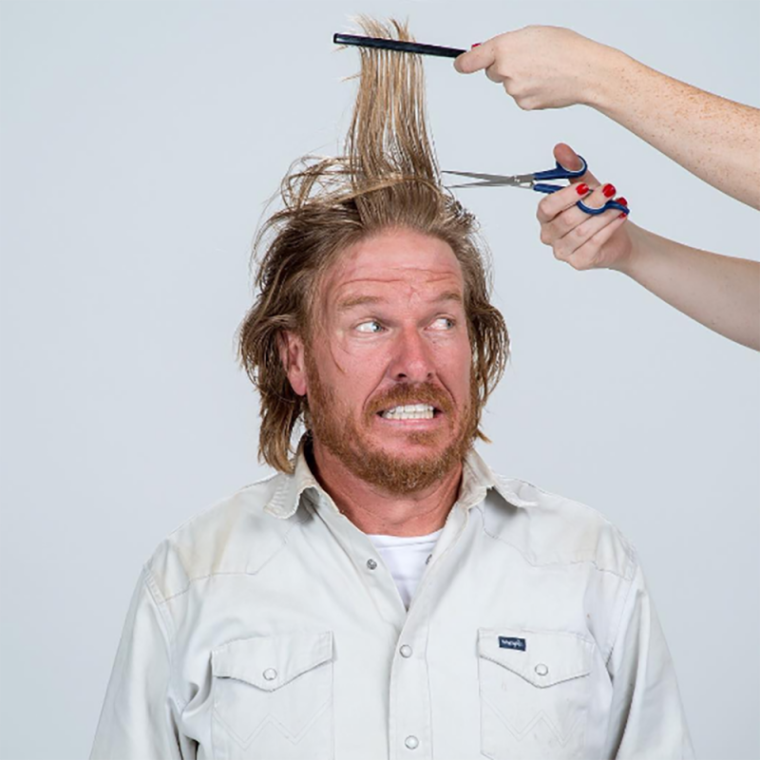 Chip Gaines says he's willing to cut his hair if fans donate to St. Jude Children's Research Hospital.
Gaines, co-star of HGTV's home renovation show "Fixer Upper" alongside his wife, Joanna, hinted about his hairstyle transformation on social media Wednesday.
"Alright, fine. I'll cut my hair. But first it's time to put your money where your mouth is. Interested?" he asked on Instagram.
Gaines gave more details about the initiative, Operation Haircut, on the Magnolia Foundation's website.
"So here's the deal: Next week, Jo and I are visiting the beautiful kids at Target House with St. Jude Children's Research Hospital in Memphis," he said. "No family ever pays @StJude for treatment, travel or food — so basically, we want to bring them a giant check from YOU to help cover costs — lets come together to do something big to bless these kiddos." ⠀
The amount of money that people donate through Nov. 5 will determine the amount of hair that Chip is willing to cut off.
"Basically, we want to bring them a giant check from you. Donate to St. Jude through this page, and the more money we raise through Nov. 5, the shorter my hair goes," Gaines' message on the website states. "That's a promise. And, who knows, maybe if you really exceed my expectations — I'll buzz it all off."
Target House is a philanthropic effort of the retailer Target that serves as a housing solution for patients and their families from St. Jude Children's Research Hospital.
This month fans will be able to purchase products from the Gaineses Hearth & Hand with Magnolia line at Target. Chip previously explained how excited he was to team up with the brand.
"Just as we've never created an exclusive line of product for a retailer before, Target has never done anything like this before either. Let me try to give you a visual: it's like a little shop inside of Target," Chip wrote on their Magnolia blog earlier this year. "There's no other way to say it, this stuff is gorgeous. It has been really fun to watch Jo rock and roll with Target's top-notch design team."