'Choose Life' License Plates Bill Vetoed by Democratic R.I. Governor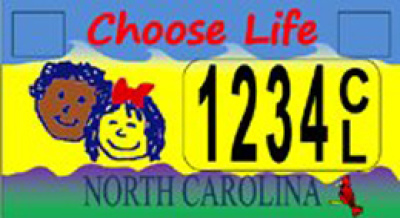 Rhode Island's governor has vetoed legislation that would have allowed the state to issue "Choose Life" license plates, with half of the plates' proceeds going to a Christian crisis pregnancy center.
The state's democratic Gov. Lincoln Chafee said Tuesday that he chose to veto the legislation because he believed it would violate the separation of church and state.
Chafee said in a veto message written to lawmakers on Tuesday that the purpose of a license plate is to "register and identify a motor vehicle."
"It is my belief that state participation in the transmission of funds to this organization would violate the separation of church and state, one of the fundamental principles upon which our state was founded," Chafee added, according to the Associated Press.
Half of the proceeds made by the $40 "Choose Life" license plate would have gone to CareNet, a nationwide network of Christian pregnancy crisis centers that seek "to share the love and truth of Jesus Christ in both word and deed," according to the group's official website. The Christian organization, based in Providence, provides counseling and abortion-alternatives to women.
Pro-life advocates in the state supported the approval of the "Choose Life" license plates because they argued the proceeds could have helped reduce abortions.
Those supporting abortion in the state encouraged Gov. Chafee to veto the bill on the grounds that the state should not raise money for a religious group.
The legislation passed the Senate earlier this year with a 23-13 vote, as well as the House with a 40-26 vote.
Barth E. Bracy, executive director of the Rhode Island State Right to Life Committee, told LifeNews, a pro-life website, that he believes Chafee should have allowed the license plate legislation, especially since the "Choose Life" license plate is already available in Massachusetts and Connecticut.
"The Choose Life Plate is already available in Massachusetts and Connecticut. Governor Chafee's veto reveals an extremism on abortion that is consistent with his position on the national board of NARAL [pro-abortion group] but is grossly out-of-step with other New England Democrats. A man who speaks of tolerance while stifling the free speech of those who disagree with him can only be regarded as a hypocrite," Bracy said in an email to LifeNews.
According to the Associated Press, 29 states already offer similar license plates.
It has been noted by pro-life advocates that going forward, a three-fifths General Assembly vote could override Chafee's veto, but it is uncertain whether an override would occur as House Speaker Gordon Fox personally opposes the bill.