Chris Pratt Says His 'Favorite Thing' Is Dump Tray With Bible Verse, Jesus' Face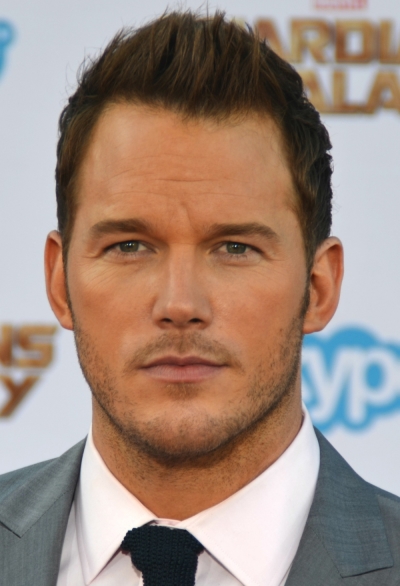 Chris Pratt has become one of the busiest celebrities in Hollywood but has not shied away from talking about his faith in public. In a recent Instagram post, the "Passengers" actor shared that his most prized possession is a reclaimed wooden keepsake of Jesus made by his brother.
"So my brother, @cullypratt makes these awesome pocket dump trays. We all need a place to throw our wallets, keys, cell-phones, lighters, pistols or whatever else we keep in your pocket so you know exactly where it is the next day. Well he wanted to make me one and asked me what I wanted on it," the actor shared.
Pratt explained that he first thought of telling his brother that he wanted an "American bald eagle smoking a cigar, holding a machine gun." However, as he thought about what would really mean something to him while away from home, Pratt had a change of heart. He asked for the tray to be engraved with the Bible verse found in Philippians 4:13.
"I can do all things through Christ who strengthens me," the scripture on the engraved wooden tray states along with a carving of Jesus' face.
"I thought a lot about being homesick. I'd like having a touchstone that I could take with me as I travel on the road for work ... So I thought about this great bible verse Philippians 4:13 which I've relied on for strength from time to time," Pratt revealed.
The 37-year-old went on to say that his brother completed the gift in just a day, all by hand.
"He's a unique individual and my best friend... [He] gets up everyday to go to work and help people having bad days cause he's a real hero. A hero who loves to make something out of nothing with his bare hands," the Virginia native said of his brother. "Thanks to my big brother from the same mother for my awesome #cullypepper dump tray. It's my favorite thing I have."
His "favorite" possession might not come as a surprise to some since Pratt now regularly talks about his faith in public. In a recent interview with Vanity Fair, Pratt shared the unorthodox way he came to faith in Jesus Christ.
Pratt confessed that he came to faith at a point in his life when he was going down another path. He said he was living in a van on the beach in Hawaii when he was young, as he waited tables at a Bubba Gump Shrimp restaurant. During that time, he said he and his pals would send people to make alcohol runs to the store because they were not old enough to drink.
"I was sitting outside a grocery store ... And a guy named Henry came up and recognized something in me that needed to be saved. He asked what I was doing that night, and I was honest. I said, 'My friend's inside buying me alcohol.' 'You going to go party?' he asked. 'Yeah.' 'Drink and do drugs? Meet girls, fornication?' I was like, 'I hope so,'" Pratt shared.
"It should've made me nervous but didn't. I said, 'Why are you asking?' He said, 'Jesus told me to talk to you ...' At that moment I was like, I think I have to go with this guy. He took me to church. Over the next few days I surprised my friends by declaring that I was going to change my life," he recalled.
Follow Jeannie Law on Twitter:
@jlawcp