Chris Tomlin on Writing Worship Music: 'You Don't Want to Throw a Heresy to the World' (CP Video)
NEW YORK — Singer and songwriter Chris Tomlin discussed his latest album "Love Ran Red" with CP Voice last week, and explained why he incorporates the Scriptures in his lyrics.
"You don't want to throw a heresy to the world," he said, when asked if he feels pressured to write theologically sound music for congrergations to sing during worship services. "And that's why I think, for me, a lot of the songs — especially the ones that have any kind of longgevity that have really gone further than me — have really come from the Scriptures. And I find that's the best way. Why not just sing something about what God has already written about himself?"
Thus, by including the Scriptures in his music, those who sing along with their church band or choir during worship services will be reciting God's Word.
Tomlin told CP Voice that he also strives to ensure that his songs not only include scriptures from the Bible, but that they're comprised of other spiritual content that can enrich people's lives.
"I take it as a great responsibility that these songs that are going out, they've got to be something that people need to say, and can say and should say to God; and because I think people learn about God so much through the music, and so I definitely take it seriously," he said.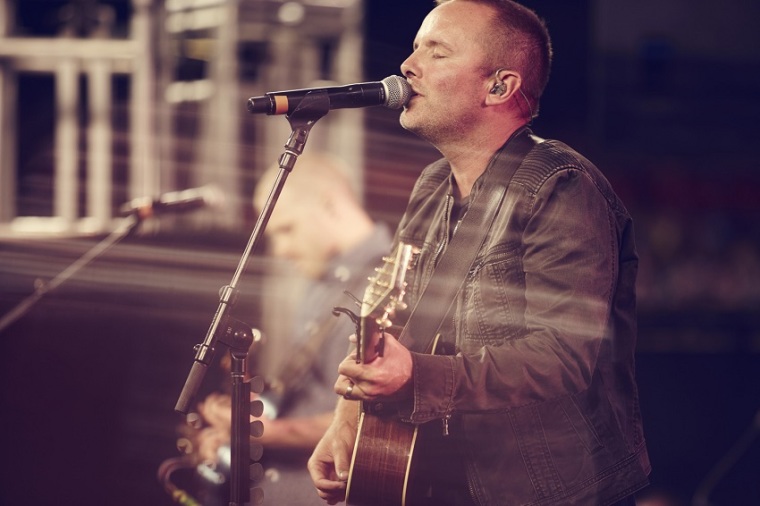 Tomlin, who also shared his interest in country music, confessed to having written songs that would fit the genre. However, he's never recorded any of them.
"I grew up on country music, and so that's how I learned to play and I've always thought [about making a country record], and I like to write those songs. I have written them. I don't know if they're any good. I don't have a passion for it. At the end of the day, I love it and the songs that I'm really drawn toward are the songs that come out in a record like 'Love Ran Red.'"
His latest album title comes from one of the songs he wrote for the record "At The Cross," which Tomlin labeled as the "centerpiece" of the project.
"If you see the title 'At The Cross' in parenthesis it says 'Love Ran Red' because there's this lyric in the song that I just feel like is beautiful — it says that where your love ran red and my sin washed white I owe all to you," explained Tomlin. "I think it's a beautiful picture of the Gospel. It's a simple way of sharing the Gospel. Love ran red. Those three words."
Chris Tomlin's "Love Ran Red" is available on iTunes and in stores where music is sold.