Kayla Mueller Refused to Deny Christ Despite Being Raped and Tortured by ISIS, Ex-Hostage Says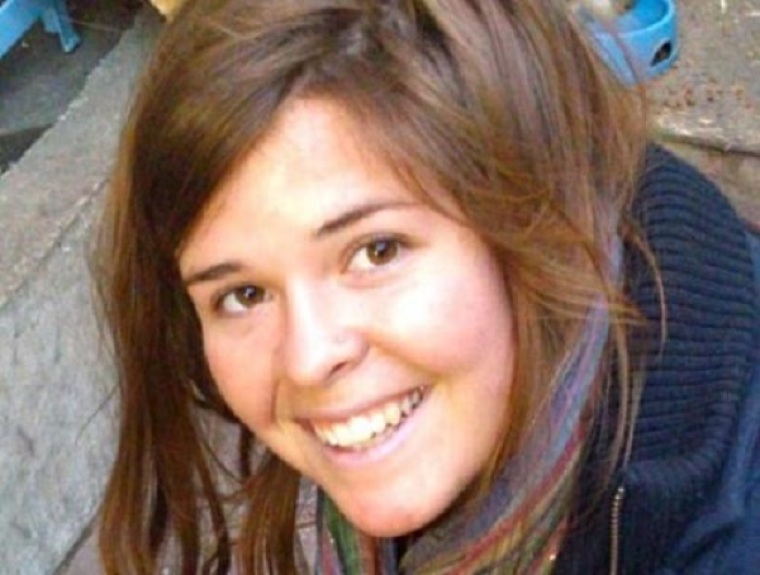 Four former hostages who were held by the Islamic State terror group at an abandoned oil refinery in Syria in 2014 have revealed that Kayla Mueller, the Christian aid worker who was slain in IS captivity last year, refused to deny Jesus Christ despite being repeatedly raped and tortured.
Frida Saide of Sweden and Patricia Chavez of Peru and Belgium, who were held alongside 26-year-old Mueller in the oil refinery, said that despite what Mueller was forced to suffer through, she remained steadfast in her Christian faith, The Associated Press reports.
Chavez noted that Mueller acted like a big sister to the other captured girls, looking to keep up their spirits despite the grim situation they were in.
"They would scream at her and they would, you know, blame her for everything that America has done in the world," Saide said, according to AP.
"She was amazing. She was a really strong girl," Chavez said.
Mueller's family in Arizona received news of her death in February 2015, after IS sent photos of her dead body in a white burial shroud, supposedly as a sign of respect. The humanitarian worker is believed to have been married off to a top IS official during her captivity.
The jihadist group claimed that Mueller, who was captured in 2013 after leaving a hospital in Syria, had been killed during a Jordanian airstrike on one of its targets.
Muller's strong Christian faith was evident in her letters to her family, where she explained that faith gave her courage.
"I remember mom always telling me that all in all in the end the only one you really have is God. I have come to a place in experience where, in every sense of the word, I have surrendered myself to our creator b/c literally there was no else ... + by God + by your prayers I have felt tenderly cradled in freefall," she wrote in one of her letters.
Other former sex slaves who escaped IS captivity have also said that Mueller put others before herself, and at one point even refused the chance to escape with the other girls, because she thought her American appearance could put the others in danger.
Kathleen Day, a campus minister at Northern Arizona University, where Mueller studied, praised the girls who escaped IS for sharing Mueller's testimony.
"These young women and hostages were all alone," Day told AP. "They had no power. They had no voice. They had no money yet they stayed steady in their compassion and outreach to others."
Carl and Marsha Mueller, the parents of the slain humanitarian worker, are meanwhile still waiting on President Obama to honor a pledge to make a donation to the foundation created around their daughter, focused on her commitment to serve the needy.
"The president could have been a hero, but he chose not to," Carl Mueller told ABC News.
A White House official responded in a statement by suggesting that Obama will still help out Kayla's Hands.
"The president will continue to support the goals of the organization in different ways, including by making a donation," as pledged to the Mueller family, the official said.