ISIS Leader Repeatedly Raped US Hostage Kayla Mueller, Who Refused to Escape to Save Yazidi Girls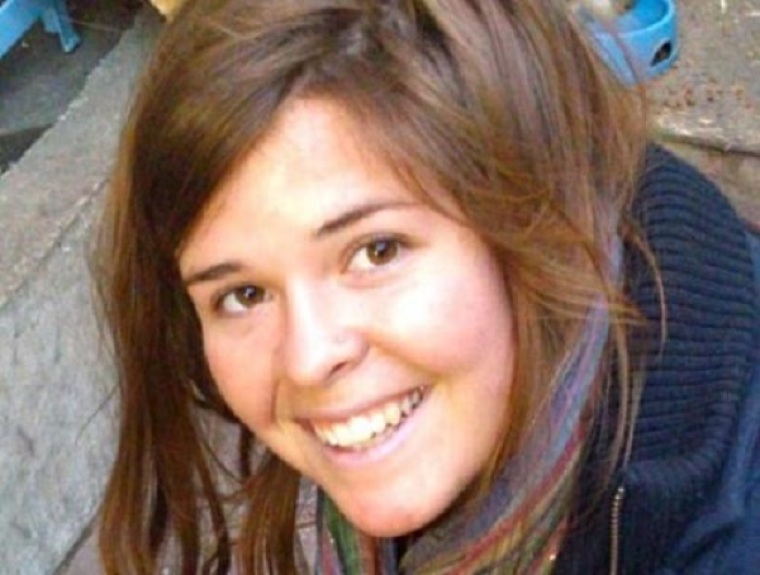 Islamic State leader Abu Bakr al-Baghdadi repeatedly sexually assaulted American humanitarian worker Kayla Mueller before she died earlier this year in captivity in Syria, according to the victim's family. She got a chance to escape along with two Yazidi girls but she refused to join them lest her foreign appearance put them in danger, one of the girls has said.
"We were told Kayla was tortured, that she was the property of al-Baghdadi," Kayla's parents, Carl and Marsha Mueller, told ABC News on Friday, the day she would have turned 27.
Abu Bakr al-Baghdadi personally brought Mueller, who was captured in Sinjar, Iraq, last August, to the home of Abu Sayyaf, a Tunisian in charge of oil and gas revenue for IS, Al-Shadadiya. The top IS leader visited the home often to rape her.
The revelation dispels rumours that Mueller became a willing spouse of the IS leader. Her family had been told about the sexual assaults by the U.S. government in June.
About a year after she was held hostage, Mueller wrote a letter to her family, saying she was "completely unharmed + healthy (put on weight in fact); I have been treated w/ the utmost respect + kindness."
The Islamic State terror group, also known as ISIS or ISIL, claimed in February that Mueller died in an airstrike carried out by Jordan in Syria.
In May, American troops conducted a ground raid to capture Abu Sayyaf but ended up killing him. His wife, Umm Sayyaf, was later captured.
Meanwhile, a 14-year-old Yazidi girl who was held with Mueller for several months told The Independent that the humanitarian worker was kept as the private property of al-Baghdadi during her captivity.
The girl and her sister managed to escape last October, but Mueller refused to join them saying her foreign appearance could put them in danger.
The Yazidi girl also spoke about the frequent visits of al-Baghdadi. "I saw him often, he came there often," she was quoted as saying. "And every time he came, he took Kayla away. She would always come back after."
She added that Mueller would come back distressed and crying after being sexually abused.
IS terrorists believe Islam allows them to rape non-Muslim women and girls.
A 12-year-old girl interviewed by The New York Times at a refugee camp in Qadia, Iraq, said an IS terrorist prayed before and after raping her and sought to explain to her that the Quran encourages such sexual assaults.
"I kept telling him it hurts — please stop," the girl was quoted as saying. "He told me that according to Islam he is allowed to rape an unbeliever. He said that by raping me, he is drawing closer to God."
More than 5,000 Yazidis were abducted last year, and at least 3,144 are still being held.
"Every time that he came to rape me, he would pray," another victim, a 15-year-old girl, was quoted as saying. "He kept telling me this is ibadah (worship). He said that raping me is his prayer to God. I said to him, 'What you're doing to me is wrong, and it will not bring you closer to God.' And he said, 'No, it's allowed. It's halal.'"
IS, an offshoot of al-Qaeda, is seeking to establish a caliphate in the Levant region and beyond, and is fast expanding its control in Syria and Iraq. Christian minorities are among its main civilian targets.