Christian Author Credits Jesus, Poetry for Helping Her Overcome Dark Skin Depression After Failed Suicide Attempts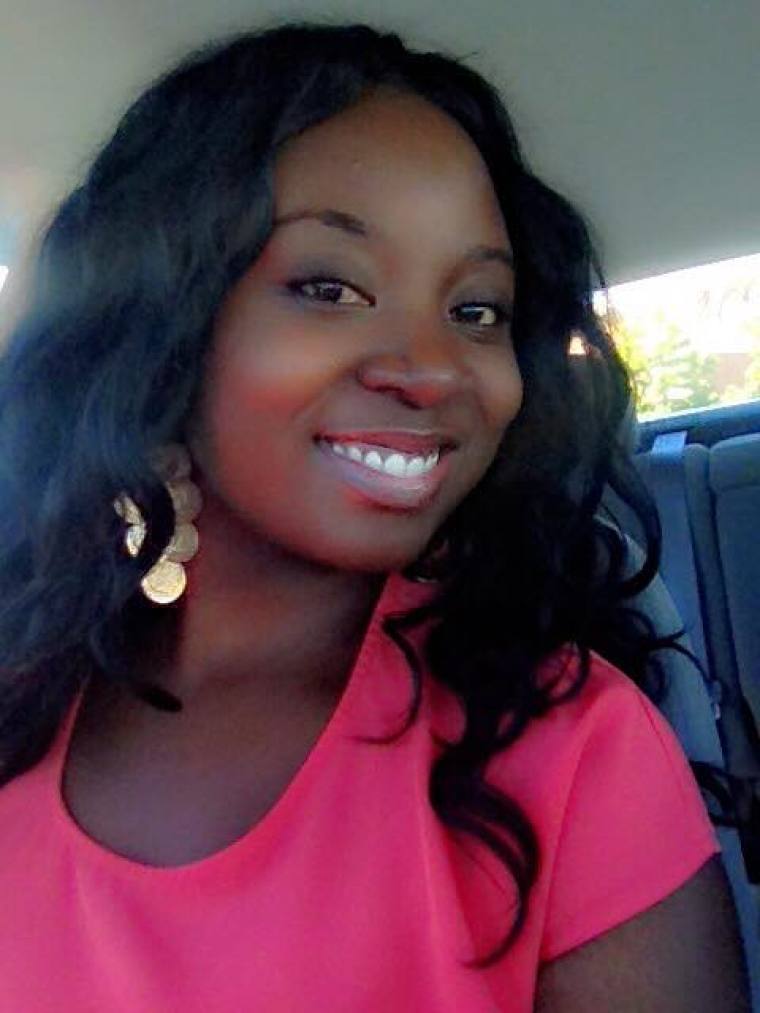 Growing up, Mwati Mwila often felt ugly and inadequate because she had dark skin. For years, the outwardly bubbly child of African migrants to the United States was teased about her dark complexion. Although bullying would eventually lead to depression and subsequent suicide attempts, God had bigger plans for her.
According to a 2014 government study released by the Substance Abuse and Mental Health Services Administration, 46.3 million or 18.1 percent (one in five) American adults suffered from mental illness such as depression. A similar report also found that 3.9 percent of adults have had serious thoughts of suicide. Mwila, a 30-year-old Christian author, is among these alarming statistics.
Depression is one of the most common forms of mental illness in the U.S., and while some extreme cases can lead to suicide, Mwila is living proof that death doesn't have to be an option. She wants others to know how a relationship with Jesus Christ can bring hope and healing.
The Seattle-based writer first began battling depression at the tender age of 7, and after multiple failed suicide attempts years later in her adult life, she turned her pain over to Jesus and her life began to change. In honor of Suicide Prevention Month, which is recognized throughout the month of September, Mwila shared her heartwarming story with The Christian Post.
"Ever since I was little, I always struggled with my identity, and being a dark-skinned girl was [difficult] because I would get teased for being so dark," Mwila, author of The Sweet Surrender of Love and Nature, told CP.
"I grew up in Australia, so I recall one time I was at [elementary] school and another student asked me why my skin was so dark and whether or not I shower. I just recall being shocked and crying on the way home to my mom, who consoled me."
Years of racist bullying would eventually trigger Mwila's depression, and at age 11, she began writing poetry which became her "expressive outlet." After moving to the U.S. as a teen, she began to form a stronger relationship with Jesus, and years later not only did Mwila learn to accept and love her dark skin, but her illness miraculously began to subside.
"I've always had faith, but it's strengthened over these past few years," she shared. " ... It's been a big struggle for me. I've been in and out of hospital and trying different medication. I noticed that [everything changed] when I reached out to Him and began to pray regularly."
Mwila credits Scripture (Psalm 23) for her healing, which she says comforted her after the devastating failed suicide attempts, and helped her truly accept herself.
"I just learned that God made me this way and He didn't make a mistake when He did that," she said. "Now I make it my duty to completely love myself the way I am."
In her newly released poetry book, Mwila shares 42 uplifting poems about faith and love. One particular poem, titled "Dark Skinned Girl," is a testament to faith and a celebration of black beauty.
"I wanted to speak out to all of the younger generations who are facing the same problems that I once faced," she said of her touching poem. "I want them to embrace the skin they're in and be happy and appreciate what God gave you, and never be embarrassed or ashamed of that."
Finding happiness in the midst of her struggles was not easy for Mwila, but the biggest turning point came when a priest showed her a painting of Jesus' crucifixion.
"… There were times where I almost gave up and I was suicidal," she recalled.
"I went to a priest one day and I'll never forget this because it was a point in time where everything changed for me. He showed me a picture of Jesus on the cross. And he said to me, 'You see this picture? Even if you were the only person in the world, He would've done this for you, He would've died for you.' And that just blew me away and from then onwards, I've been positive with my faith and it's helped me in tremendous ways to keep going and to know that I'm not alone."
For more information on Mwati Mwila's work, contact: mwatim26@gmail.com
If you or someone you know needs help, please call the National Suicide Prevention Lifeline 1-800-273-8255. If you are outside of the U.S., please visit the International Association for Suicide Prevention.