Author Glennon Doyle Melton Rebuked as 'False Prophet' Amid Engagement to Soccer Star Abby Wambach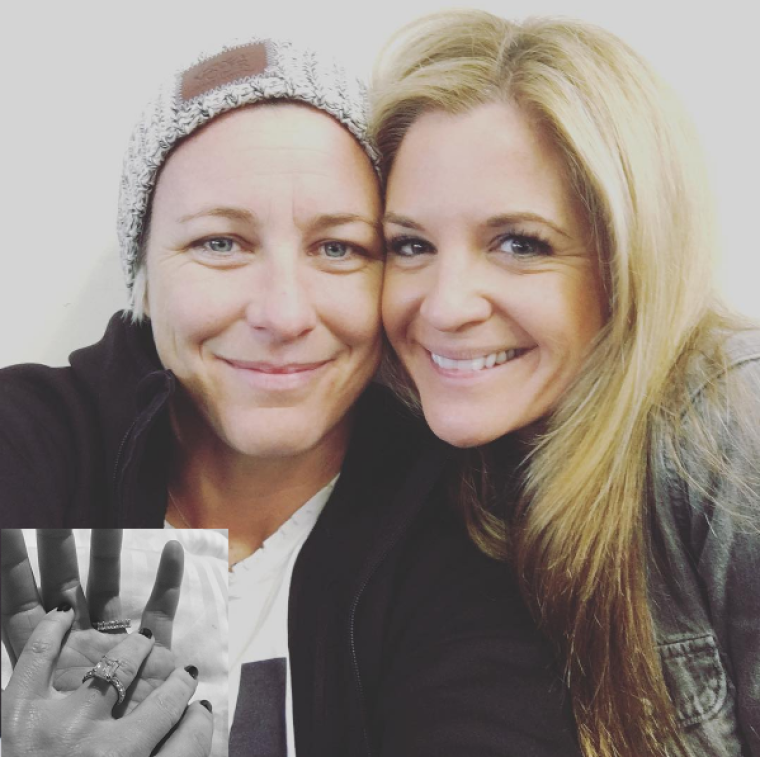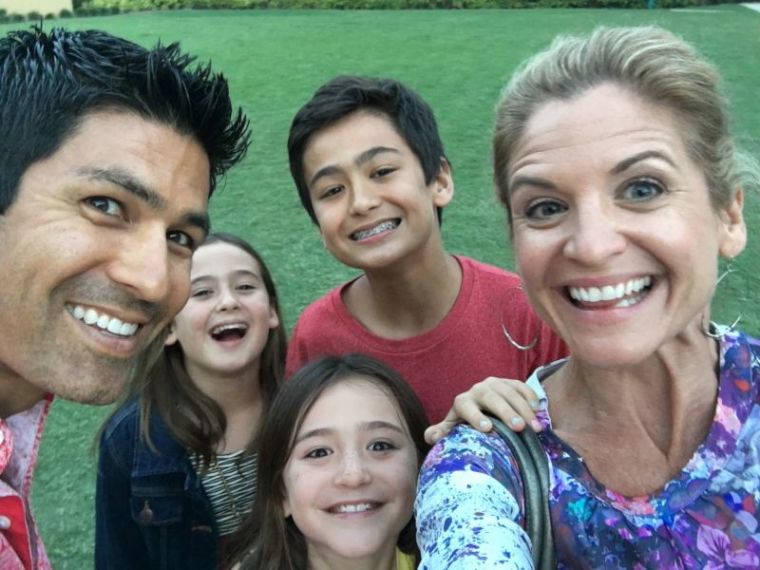 View Photos
Just months after revealing she divorced her husband of 14 years and fell in love with retired female soccer star Abby Wambach, popular Christian author Glennon Doyle Melton announced she's now engaged to Wambach and plans to stay with her "forever."
"Abby and I have decided to hold hands forever. Love Wins," Doyle, who has three children, wrote in a Facebook post Saturday accompanied by a picture of hands with engagement rings.
Wambach also posted the same photo on Instagram with the message: "Happy. #iseethemoonnow."
Wambach, 36, was previously married to former professional soccer player Sarah Huffman. After Wambach was arrested and plead guilty to drunk driving charges in Portland in April 2016, however, the couple got divorced.
Wambach retired from professional soccer in the fall of 2015 after spending 14 years with the U.S. Women's National Team. She is the all-time leading scorer in international soccer. According to The Oregonian she left Oregon after putting a house she owns in Portland on the market last November.
Doyle Melton's latest book, Love Warrior: A Memoir, was published last September, a month after she revealed her breakup with her husband, Craig. Media mogul Oprah Winfrey also announced that she had selected the book for her book club. The book is about Doyle Melton's marriage and how she was able to heal after discovering her husband, a former model, had been unfaithful to her.
While many of her nearly 700,000 fans on Facebook celebrated her announcement, others like David Hunter, called her a "false prophet" but said he would pray for her.
"This is a perfect example of the prophetic Bible verse Scripture (Isaiah 5:20) that says, in referring to the last days; 'good will be called evil and evil will be called good.' Glennon, you are what the Bible refers to as a false prophet. Jesus never touched on homosexuality or same sex marriage directly, but there are plenty of scriptures that do. You are leading so many astray by calling sin, love. Please see Luke 17:2. Please, I beg you, stop claiming a relationship with Jesus, while claiming a homosexual relationship with another woman. The Word is clear, the Word is TRUTH. Praying for you and many others like you," he wrote.
Melton explained on her blog last August that she had struggled with revealing the breakdown of her marriage before the publication of Love Warrior, but opted to share the news with her fans anyway. She also urged her Christian followers not to condemn her for it.
"Try to avoid lamenting how sad it is that people 'throw away their marriages these days.' Try not to generalize. I have met hundreds of divorced women who didn't throw their marriages away. Most of us fight like hell for our marriages until we realize that we can either save our marriages or save our souls. So please, I'm not looking for advice. Just love and support," she wrote.
"Please don't pretend to know what God thinks of us. Please think deeply about the chasm-wide difference between leaving a man and leaving God.
"Please remember that when a woman leaves, she just brings God with her. Nothing separates a woman or a family from God's love. Not death, and certainly not divorce. Jesus taught us that sometimes death is necessary for there to be new life. And that God loves us far more than any institution God made for us. When someone suggests otherwise, it brings shame to us. But we won't let that in. We are women who have become far too wise to believe in shame," she added.