Christian Bale Calling Moses Mentally Ill, 'Barbaric' Is Ignorant Bigotry, Says Christian Writer Brian Godawa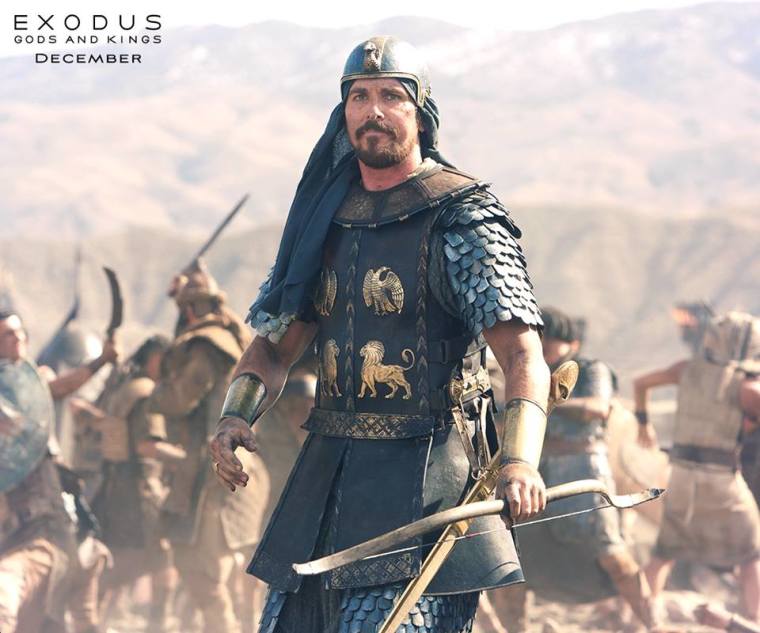 Christian writer Brian Godawa dismissed recent comments made by actor Christian Bale characterizing the biblical Moses as "schizophrenic" and "barbaric" as ignorant bigotry.
Bale plays Moses in the upcoming Ridley Scott film, "Exodus: Gods and Kings," which uses hi-tech visual effects to tell the story of how Moses frees 400,000 slaves from Egypt. It is slated for release in December.
The Christian Post reported Sunday that Bale told a group of international reporters at the Four Seasons hotel in Los Angeles last month that Moses was mentally unbalanced.
"I think the man was likely schizophrenic and was one of the most barbaric individuals that I ever read about in my life," said Bale, 40. "He's a very troubled and tumultuous man who fought greatly against God, against his calling."
Godawa, however, took issue with Bale's comments and hoped aloud on his blog that the movie wouldn't reflect Moses in the way Bale depicts him.
"Look, Bible heroes are NOT perfect sinless creatures. Only Jesus fits that bill. Yes, Moses murdered a man, and he had a character arc that went from being adopted and raised as a pagan Egyptian to a conversion to his troubled and tumultuous faith. He had difficulty trusting Yahweh. He didn't want to be God's spokesman because he stuttered. And he even had arguments with God. But Schizophrenic? Barbaric? Really?" he asked.
"I only hope that the comment is more a reflection of the actor's own ignorant bigotry than of the actual movie," he added.
Jonathan Kirsch, who published Moses: A Life in 1999 and also writes on religious issues, told The Huffington Post that he could see how Bale's comments on Moses are plausible.
"Mr. Bale is entirely correct to say that Moses, as depicted in the Bible, is shown to be capable of appalling violence and appears to have multiple personalities," Kirsch explained.
"Some pious readers continue to believe that a single flesh-and-blood human being is being described in all of his complexity, but another way of reading the Bible suggests that we have multiple versions of Moses because the Bible is the work of multiple authors who wrote at different times and places and with entirely different motives," he added.
According to the National Institute of Mental Health: "Schizophrenia is a chronic, severe, and disabling brain disorder that has affected people throughout history. People with the disorder may hear voices other people don't hear. They may believe other people are reading their minds, controlling their thoughts, or plotting to harm them. This can terrify people with the illness and make them withdrawn or extremely agitated."
The National Alliance on Mental Health says Schizophrenia affects 2.4 million American adults who are 18 and older, and affects men and women with equal frequency.