Christian Band Fights to Recover $53K Raised for Orphans Taken by Oklahoma Police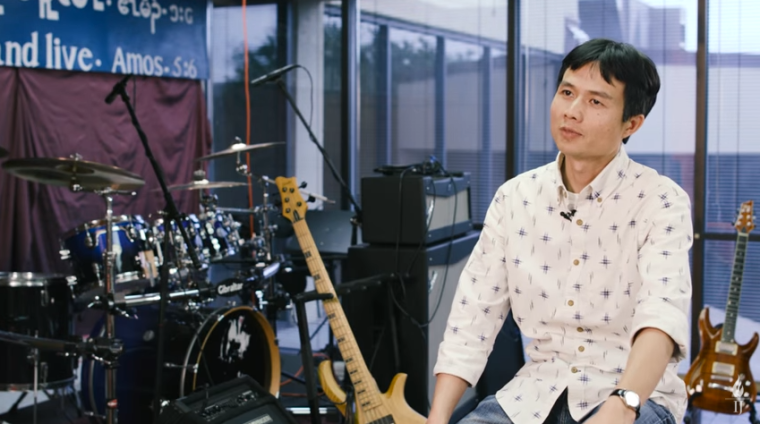 A Christian rock band of Karen people from Burma and Thailand, which raised more than $53,000 to help a Christian school and orphans, are now fighting the civil forfeiture of their money by the Muskogee, Oklahoma Sheriff's Department, which has alleged the money is proceeds from drug trafficking.
The Institute for Justice explained in a release Monday that on Feb. 27 at 6:30 p.m., Eh Wah, 40 – the volunteer American tour manager for the Klo & Kweh Music Team – was pulled over in Muskogee for having a broken brake light. The routine stop, however, quickly turned into a nightmare for Wah.
In an affidavit about the stop, a Muskogee deputy charged that a drug sniffer dog got a positive alert on Wah's vehicle. During a search of the vehicle, police say they found $53,234 and decided to hold on to it because they weren't satisfied with Wah's explanation of how he got the money. English is not Wah's first language. He is a naturalized U.S. citizen from the Karen community in Burma.
"Due to the inconsistent stories and Wah unable to confirm the money was his, the money was seized for evidence, awaiting for charges to be filed for Possession of Drug Proceeds," noted the deputy.
Wah and the band, who were on a five-month concert tour in the U.S., explained to The Washington Post that there was about $33,000 from ticket sales and donations from the tour and most of it was earmarked for the Christian college in Burma.
There was also $1,000 in cash donations for an orphanage in Thailand, $8,000 in cash from the band's CD and souvenir sales as well as a $9,000 cash gift to one of the band's members from his family and friends in Buffalo. In addition, there was $2,000 in cash for Wah and the band's incidental expenses on the trip.
The Institute for Justice noted that police questioned Wah for about six hours and found no evidence of drug activity but kept the money as "drug proceeds" anyway.
"I just couldn't believe it," Wah told the Post. "An officer was telling me that 'you are going to jail tonight.' And I don't know what to think. What did I do that would make me go to jail? I didn't do anything. Why is he saying that?"
On March 11, Muskogee County District Attorney Orvil Loge filed a formal Notice of Seizure and Forfeiture seeking to keep the band's money for good. And earlier this month on April 5, the Muskogee County DA's office issued an arrest warrant for Wah based on a six-sentence affidavit by the deputy who stopped him according to the Institute for Justice.
"Muskogee County law enforcement is using civil forfeiture to literally take money from orphans and refugees," IJ Attorney Dan Alban, who represents the group of claimants in the case, said in the release. "You don't have to be an orphanage, a church, or a Burmese Christian rock band to be a victim of civil forfeiture, but when even their money isn't safe, no one's money is safe from forfeiture abuse."
Civil asset forfeiture, notes the Post, allows authorities to seize cash and property from people they suspect of a crime. In most states, and under federal law, authorities can keep the proceeds regardless of whether the person is ever convicted, or even charged, with criminal wrongdoing. The burden of proof is on the property owner to prove their innocence to get their property back.
"In Oklahoma, civil forfeiture allows law enforcement officials to keep the money they seize, which encourages them to target ordinary citizens like Eh Wah and many others," IJ senior attorney Matt Miller said. "Police and prosecutors cannot treat citizens like ATMs. It is not illegal to carry cash in this country, no matter who you are, where you are from, or how much money you have. This case is a clear-cut example of policing for profit."
"Eh Wah has done nothing wrong," Alban added. "The criminal charge filed against him is completely bogus. It is an illegitimate attempt to strong-arm Eh Wah into giving up the money in a plea deal, rather than fight this obvious injustice."
"It is very, very strange for us, for the whole Karen community," Saw Marvellous Soe, one of the band's leaders, told the Post.
"Eh Wah doesn't even know how to smoke. Eh Wah doesn't know how to drink beer," he said. "He's a very simple man, simple and straight."
The band told the Post they had been playing concerts for Burmese Christian communities stretching from Utica, New York, to Bakersfield, California. They were raising money for the Dr. T. Thanbyah Christian Institute, a religious liberal arts college in Burma serving the Karen community there. They had also collected funds for the Hsa Thoo Lei orphanage in Thailand, which serves internally displaced Karen people.
Wah worked at a refugee resettlement agency in Dallas, helping Karen people like him start new lives in the United States and escape persecution back home, according to the Post.
"Normally, I'm a very quiet person," Wah explained to the Post. "I don't talk a lot. The way I live my life, I never thought that I would go somewhere like jail, that I would have to explain myself with all these things that I never have done in my life," he said. "I don't even know what the drugs look like."
Marvellous said he was surprised something like this is happening in America.
"We thought America was the best in the world," he said. "But unfortunately this happened, and it made us [think] like American police are the same as our police in Burma."
WATCH MORE OF WAH'S STORY BELOW: