Christian Beaten, Tortured and Killed by ISIS for Refusing to Convert to Islam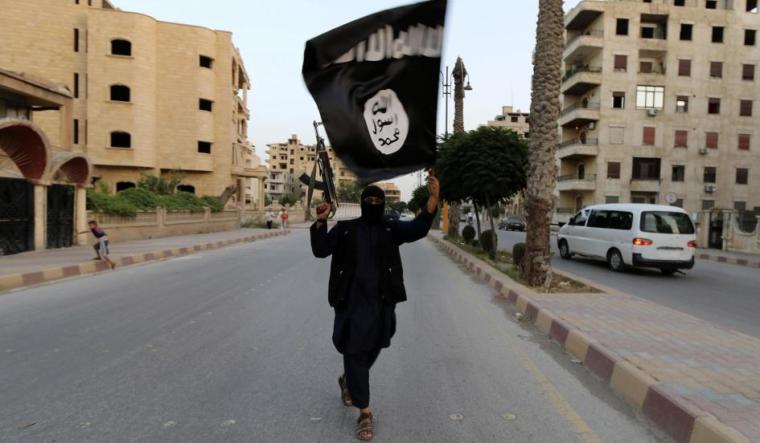 A Christian man in Iraq has reportedly been beaten, tortured, and killed by terror group ISIS for refusing to renounce his faith and convert to Islam.
Ankawa.com reported on Tuesday that the 43-year-old man, Salem Matty Georgis, remained in the Syriac Christian town of Bartella after it was captured by ISIS on August 7. A relative said that the man was suffering from heart disease and could not leave the town with his family because of his illness.
Georgis hid in his home for three weeks, but eventually had to venture outside in search of food. He was then confronted by an ISIS patrol in town.
"The patrol arrests him and tried to force him to convert to Islam, but he completely refused. Thus, the militants beat him and tortured him until he died in their hands," the relative explained.
The militants dumped Georgis' body, which was later discovered by a Bartella resident and buried.
ISIS, which has captured several towns across Iraq and Syria, has targeted religious minorities and many Christians, threatening followers of Christ to convert to Islam, pay a tax or be killed.
"Exactly we don't know why in this situation they killed this man," William Warda of the Hammurabi Human Rights Organization told the International Christian Concern. "Generally they have allowed people to leave, without money or documents, but alive."
Todd Daniels, ICC Regional Manager for the Middle East, said: "The international community cannot remain silent about the existential threat that Iraq's Christian communities are facing. We are witnessing the emptying of Christians from their homelands. We applaud the United Nations for meeting regarding these human rights abuses, but in the face of such horrific violence, action must be taken to ensure the protection of these communities."
ISIS has been accused of committing atrocities such as beheading children and mass rapes. Militants have posted a number of videos in the past few weeks showing the murders of hostages and other soldiers.
ISIS released a video on Tuesday showing the beheading of Steven J. Sotloff, an American journalist held hostage by the terrorist organization, in response to the U.S. launching air strikes in Iraq. Another American journalist, James Foley, was beheaded in August.
"The intelligence community will work as quickly as possible to determine its authenticity. If the video is genuine, we are sickened by this brutal act taking the life of another innocent American citizen. Our hearts go out to the Sotloff family," said State Department spokeswoman Jen Psaki.
On Wednesday, U.S. officials confirmed that the video of the beheading of Sotloff is authentic.
The Islamic State, as the terror group is also known, has also been organizing children's camps where militants are said to be indoctrinating young boys into their ideology and training them to use weapons.
One 13-year-old boy, who later escaped the camp, said that he witnessed beheadings, stonings and a crucifixion that the militants carried out and forced others to watch.
"They used to bring young [kids] to the camp to lash them," the boy said. "When we go to the mosque, they order us to come the next day at a specific time and place to [watch] heads cut off, lashings or stonings.
"We saw a young man who did not fast for Ramadan, so they crucified him for three days, and we saw a woman being stoned [to death] because she committed adultery."