Christian beliefs are 'pro-Nazi'? Teacher fired for opposing pro-transgender lessons recalls ordeal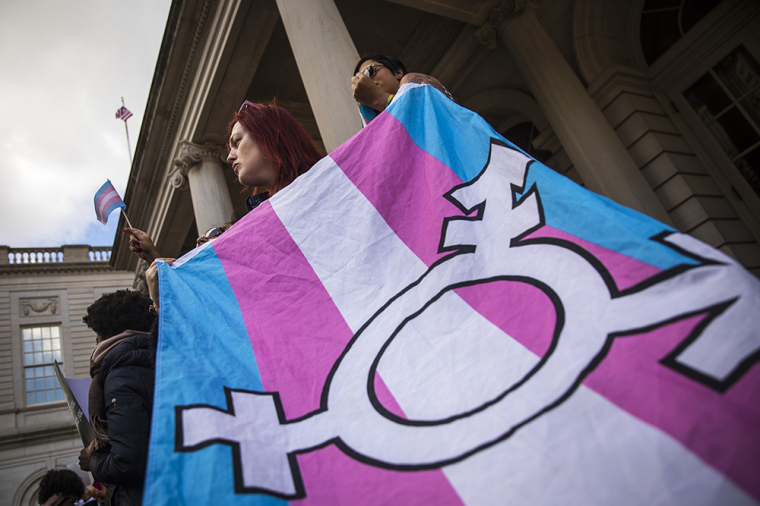 A Christian teacher who was fired for opposing the promotion of LGBT relationships in UK primary schools has opened up about the abuse she endured for her beliefs, from being labeled a "pro-Nazi" to a "far-Right extremist."
Kristie Higgs, a teaching assistant and mother-of-two, was fired from her position at Farmor's School in Fairford, Gloucestershire for "gross misconduct" and "illegal discrimination" after she urged her Facebook followers to sign a petition against the government's relationships and sex education. Under the new guidelines issued by the U.K. Department of Education, children as young as five will receive lessons about LGBT relationships and gender reassignment.
In a recent interview with the Daily Mail, Higgs revealed that in the weeks after her suspension, which occurred after an anonymous parent complained about her Facebook posts, she was ordered to attend two further "investigation" meetings with the school's human resources officer.
In the meeting, one school official demanded to know if she had used her professional email address to subscribe to a Christian broadcast service that sent out daily inspirational Bible readings.
"I could not believe they had gone into my email messages looking for evidence that I was a Christian. It felt as if I was being persecuted for my faith," she said.
In another exchange, Higgs shared how one panel member compared her Facebook posts to offending comments that might be made by a "far-Right" extremist. The panel's chairman, employment lawyer Stephen Conlan, then clarified that meant "something that was 'pro-Nazi,'" according to Higgs.
"I didn't understand what they meant at first because I wasn't familiar with the far-Right," she said. "But when Mr. Conlan explained, I was shocked that they put my posts about Christianity in the same category as political extremists."
Following the hearing, Higgs was forced to wait three weeks over Christmas before she was informed by email that she had been dismissed for "gross misconduct" and "illegal discrimination."
The ruling by the disciplinary panel found her guilty of "serious inappropriate use of social media" that could bring the school into disrepute, although it acknowledged there was "no evidence" the school's reputation had been damaged to date.
Higgs told the Daily Mail that she saw her role as an opportunity to minister to students — many of whom, she revealed, were gay or transgender individuals who turned to her for emotional and practical support when they felt the world was against them.
"I loved my job and I loved the children that I cared for," she said. "It wasn't just kids who were in trouble, I also helped children who were gay or changing gender. When they came to my office I opened my arms to them and treated them like any other young people. I never discriminated against them and never would."
Higgs, who is challenging her firing, said she believes she was fired because of her Christian faith and beliefs — even though the school repeatedly told her "no action was taken because of your religion" and that the disciplinary action occurred "for reasons other than your religion."
"As soon as the investigation began I was repeatedly told 'This is nothing to do with your religion,'" she said. "That was clearly a legal tactic and of course it has everything to do with my religion."
Higgs first came under fire after urging her Facebook followers to sign a petition against compulsory sex education in primary schools, dubbed "No Outsiders."
In a separate post, she also voiced her objections to a pair of children's books at her son's school which feature LGBT stories. One story is about a boy who wants to wear a dress and the other is about a red crayon that learns it's really a blue crayon.
Higgs has launched a legal challenge via Christian Legal Centre, the legal arm of the lobbying group Christian Concern. In a press release, Andrea Williams, chief executive of the Christian Legal Centre, said the case is about the freedom to hold Christian views about what it means to be human.
"Many Christians have faced pressure for expressing these views in the workplace before, but in this case, Kristie has been dismissed for sharing her views among friends on Facebook," she said. "What Kristie shared on Facebook simply reflects the genuine and justified concerns of a parent about the sexual ideology currently being imposed on her own children and thousands of children across the UK."
"Kristie has not only lost her job, but her whole career is now tarnished with the accusation that for holding these views she is now a danger to vulnerable children. This is despite an exemplary record at the school and in her work with youth in the wider community. If Kristie does not win this case, due to one complaint, she will never be able to work with children again."
Under the new relationship and sex education guidelines, which goes into effect in September 2020, head teachers can "overrule" parents who want to opt their children out of such classes.
The guidance also tells teachers to encourage students to question their religious beliefs about homosexuality. Questions to ask children include: "Can people of the same sex love one another? Is this OK? What are the different kinds of families and partnerships? What do the words 'lesbian' and 'gay' mean?"
The "No Outsiders" program has previously sparked controversy, with Muslim parents at a Birmingham school withholding their children from classes in protest.
"Children are coming home, girls are asking whether it is true they can be boys, boys as young as 4 asking whether it is true we can be girls. There is no need for it," said Fatima Shah, a mother of students at the school.
"We are not a bunch of homophobic mothers," she told The Guardian. "We just feel that some of these lessons are inappropriate. Some of the themes being discussed are very adult and complex and the children are getting confused.
"They need to be allowed to be children rather than having to constantly think about equalities and rights."