Christian Churches Set on Fire in India; New Delhi Archbishop Says There's an Emerging Pattern of Attacks on Christians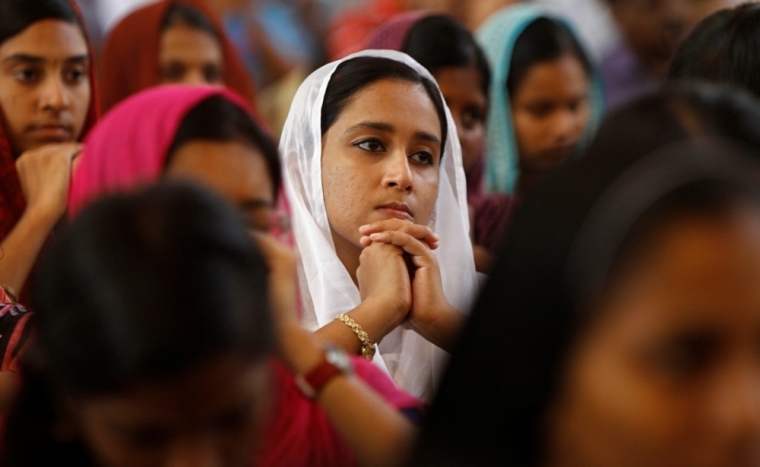 Archbishop Anil JT Couto of New Delhi says there's an emerging pattern of attacks on Christian churches in the city, after a fourth church was vandalized and had its windows smashed on Wednesday.
"A clear pattern of orchestrated attacks is emerging as more and more churches are targetted, vandalised and set on fire," Couto said, according to NDTV. "This is very disturbing and we request the authorities to take adequate measures to bring to book the miscreants who are threatening to weaken the social fabric of this great nation."
The latest church to be vandalized was Our Lady of Graces Church, with CCTV cameras catching the attack and the perpetrator.
"One person came on a scooter, broke the glass, then returned a minute later and toppled the statue," said Fr. Balraj.
Another church was targeted earlier in January in Outer Delhi, where a minor fire was started inside the building, charring a Christian crib placed outside. St. Sebastian's Church in East Delhi's Dilshad Garden area was burned down in December, with police confirming that the case was arson.
Church goers have been protesting the attacks, with India's home minister promising to order a special investigation to look into the cases.
Christians, who make up a minority of India's 1 billion-plus population, were targeted throughout 2014 in a number of attacks by Hindu extremists.
In December, a group of around 30 Hindu radicals left a pastor and four other Christians singing Christmas carols in the city of Hyderabad severely injured following an attack.
India finds itself at 21st place on persecution watchdog group Open Doors' World Watch List of countries where Christians face the most hostilities for their faith.
"This year, and during the reporting year, India has become a more dangerous place for Christians, largely because Hindu extremists seem to think that the new government there will give them impunity when they attack Christian churches. The episodes of violence there from extremists are on the rise," Open Doors CEO David Curry told The Christian Post in an interview last week.
Curry accused the Indian government of not doing enough to protect Christians, despite its ambitions for further partnership with Western countries.
"India is following a very familiar pattern," he said. "We have other 'partners,' so to speak, Saudi Arabia being the most notable, that want to do business with us, but are still brutally suppressing the freedom of religion for Christians."