Christian College Considering Allowing Faculty Members to Be in Same-Sex Relationships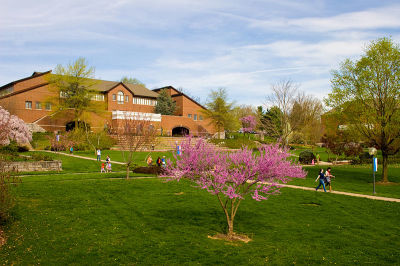 A Virginia Christian college is considering reversing its policy that currently bans tenure-line faculty members from being in same-sex relationships.
Following a unanimous board order, Eastern Mennonite University President Loren Swartzendruber announced on Nov. 18 that the school would embark on a six-month "listening period" where students, faculty and staff would be asked to share input with the administration on whether the institution should reverse its ban.
During the period, "faculty will not be penalized for violating the policy, meaning some professors in same-sex relationships could keep their jobs or be hired," reported Insider Higher Ed. The board will subsequently vote per the recommendation of EMU's president.
"As a Christian university it is our responsibility to engage in community discussion and discernment over issues that Mennonite congregations – indeed almost all denominations in the United States today – are wrestling with," Swartzendruber shared at a faculty and staff forum on Monday.
A number of students and staff have been pushing for changes to the EMU policy for years.
A member of the Council of Christian Colleges and Universities, during the hiring process, EMU currently requires tenure-line faculty candidates to notify the school of any objections they have with Confessions of Faith in a Mennonite Perspective, which includes a paragraph on marriage and sexuality.
"We believe that God intends marriage to be a covenant between one man and one woman for life. Christian marriage is a mutual relationship in Christ, a covenant made in the context of the church. According to Scripture, right sexual union takes place only within the marriage relationship. Marriage is meant for sexual intimacy, companionship, and the birth and nurture of children," it reads.
Faculty members also must sign EMU's Community Lifestyle Commitment, which asks signatories to "recognize [their] responsibility as a member of the community to refrain from sexual relationships outside of marriage."
However, EMU has delineated between same-sex attraction and action, a point that Swartzendruber attempted to make clear when he assumed the presidency in 2004. There, he was immediately forced to confront the aftermath of a situation where a professor resigned from the school following the dismissal of two professors who had engaged in homosexual behavior. No faculty members have been fired for violating the policy since.
Swartzendruber summarized a board member's thoughts when explaining the school's rationale to use a listening period to guide its decision.
"Unilateral decision-making leads to broken relationships and rogue actions. Collaborative decision-making means that a community is functioning well," Swartzendruber said in a statement, summarizing the thoughts of a board member. "This board's decision and this process will, I think, show how well our community functions. God is giving us the opportunity to model respect for each other, honesty and integrity."
Same-sex marriage is not legal in Virginia. In 2006, voters ratified a constitutional amendment that affirmed the definition of marriage as the union between a man and a woman.