Christian College Student Sang 'Jesus Loves Me' Before She Was Shot Dead in Waffle House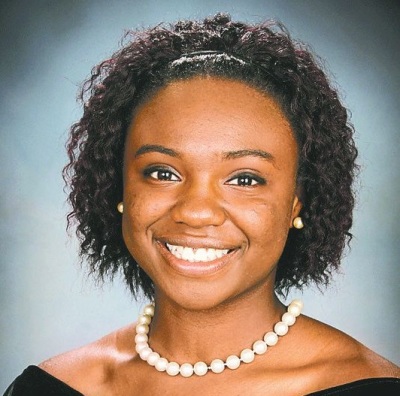 DeEbony Groves, the 21-year-old Christian Belmont University student who was shot dead along with three others in a mass shooting at a Waffle House in Antioch, Tennessee, sang "Jesus Loves Me" inside the restaurant shortly before she took her final breath.
Waffle House CEO Walt Ehmer made the revelation in a short address at Groves' funeral service Saturday at the First Baptist Church in Gallatin where he said his company was grieving for the victims of the massacre.
"We went and visited with the survivors and they talked about the people who were in that restaurant before what happened happened, and specifically remembered your daughter and spoke of your daughter and her friend, and said that they were singing Gospel songs," Ehmer said, as hundreds of mourners who had gathered to pay their respects shouted "hallelujah" and clapped inside the church.
"And everybody was singing and enjoying each other and she said the last thing I remember her saying was, singing 'Jesus Loves Me,'" he continued. "And so I can't offer you many words of encouragement or comfort. All I can tell you is that our Waffle House family is hurting for you and with you. And I know there are so many people in this room that are so close to her [and] will never forget her. And I can promise you this — We will never forget your daughter."
Wearing nothing but a green jacket and naked from the waist down at about 3:25 a.m. on April 22, gunman Travis Reinking, 29, attacked the Waffle House just outside of Nashville, with an AR-15 rifle, starting in the parking lot, authorities said.
He killed 29-year-old restaurant employee Taurean C. Sanderlin of Goodlettsville, Tennessee, who was shot while standing outside, according to The Washington Post. Groves was among three Waffle House customers who did not survive the attack. The others were: Joe R. Perez, 20, of Nashville and Akilah Dasilva, 23, of Antioch.
Juan Rodriguez, pastor at Grace Tabernacle Christian Center, where Groves attended and was a member of the church's choir, said Groves' warmth, and Christian faith was reflected in the support shown at her funeral.
"If you look around you, her life speaks for itself," Rodriguez said.
A USA Today report on the funeral said Groves, who was a senior at Belmont University, was a few weeks shy of obtaining her bachelor's degree in social work.
Her sorority sisters at the Christian school who are members of Delta Sigma Theta, stood near her casket, locked hands and sang the sorority's "Sweetheart Song," USA Today reported. Some cried between the lyrics as they sang "But if she wears the Delta symbol, then her first love is DST."
Sharita Henderson, a fellow sorority member who was injured in the shooting, was unable to attend the funeral but her aunt, Renee Hampton, spoke on her behalf at the service.
"I will cherish every smile, every laugh, every hug, every display of love," Hampton said. "DeEbony's life was a display of God's love."
Groves' brother, DiAngelo Groves, also sang "The Will of God," which he said was a song his sister loved to sing.
"My heart is like all in my chest right now," he said. "I'm not a singer ... I just want to sing this for my sister."