Christian comedian Rickey Smiley released from hospital after declaring 'Jesus is my doctor'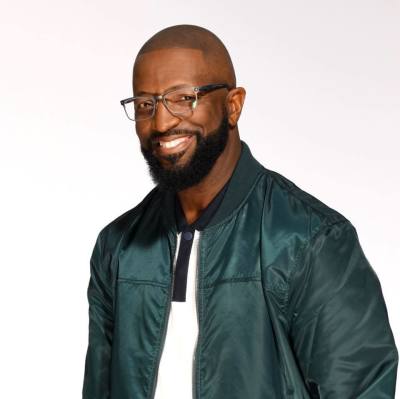 After a three-day stint in the hospital, Christian comedian Rickey Smiley revealed Thursday morning that he has been discharged and is at home resting.
Sporting a bandage on his right hand in a Facebook Live broadcast from his home, the nationally syndicated radio host who said he was medicated with morphine, thanked his fans for their prayers.
"I've been discharged from the hospital. I'm at home. I just ate a big bowl of soup and I'm good. Thank you everybody for their prayers," Smiley said.
He explained that he was getting ready to get some rest but also took time to thank staff at the undisclosed hospital where he was treated and promised to send them a gift from Edible Arrangements.
"I'm happy, I'm safe. I feel better. I hope you all having a blessed day," he said.
Dressed in a hospital gown, Smiley wrote in a post on Instagram Wednesday that he had been hospitalized since Monday and declared that December had been a difficult month for him.
"I've been in the hospital since Monday, and December has been a rough, rough, rough month. Thank you for your well wishes. #JesusIsMyDoctor," Smiley said. 
In the post that included a video clip of him breathing through a tube while declaring himself a survivor, Smiley said he didn't know what his medical problem was.
"Bruh, I've been in the hospital since Monday, I don't know what the Hell is going on but everybody has been nice," he said. 
He also urged his fans to listen to their doctors if ever hospitalized, while noting that he had been "getting up and walking around" as directed.
In his update on Thursday, Smiley didn't provide any additional details on what led to his hospitalization.
Smiley, who has long been outspoken about his faith, recently revealed that he questioned some stories in the Bible which he believes are designed to perpetuate racism.
"I'm really questioning some of the Bible stories. And I think some of that stuff in the Bible is set up to train black people to be submissive to systematic racism and white supremacy. That I believe," Smiley, who turned 50 in August, told VLAD TV.
To explain his position, he challenged certain Scriptures like Matthew 5:38-40 which says: "You have heard that it was said, 'Eye for eye, and tooth for tooth.' But I tell you, do not resist an evil person. If anyone slaps you on the right cheek, turn to them the other cheek also. And if anyone wants to sue you and take your shirt, hand over your coat as well."
Smiley argued: "Turn the other cheek or whatever. People don't mess with nobody that fight[s] back. People do not mess with nobody that fight[s] back. Black people have been taught to forgive and turn the other cheek for 400 years and what has changed. Nothing."
He insisted that the Bible and the church have been used with great effect as tools of control and continues in that grain today. This control, he said, can be seen through black pastors who have also historically enjoyed a certain amount of power in the system of oppression.