Christian conservatives defend Muslim teacher who lost job for refusing pro-Israel contract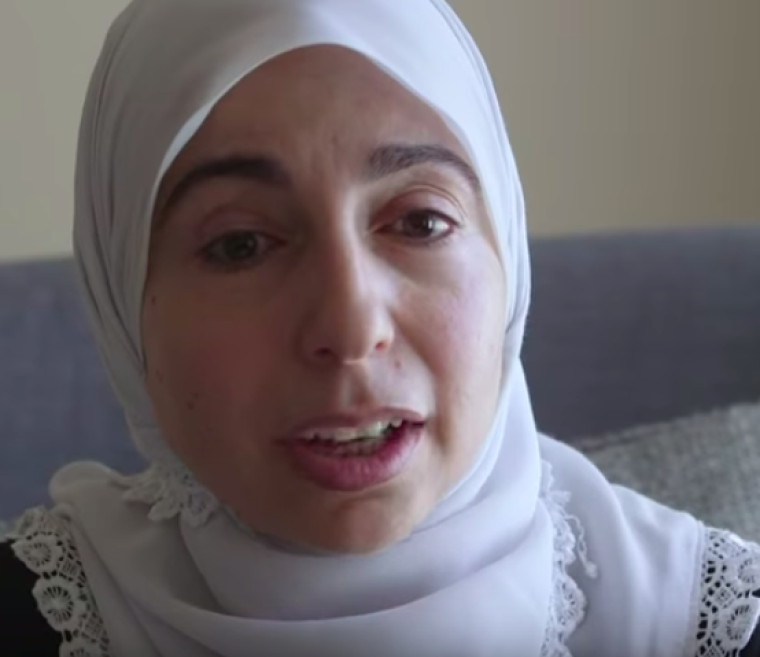 Prominent Christian conservatives and other supporters of the First Amendment are speaking up in defense of free speech after a Muslim school contractor in Texas claimed to have lost her job for not signing what has been described as a "pro-Israel pledge."
Bahia Amawi, a speech pathologist who worked for nearly a decade with speech-impaired and developmentally disabled elementary school children in the Pflugerville Independent School District, has been told she can no longer work as a contractor for the school district if she doesn't sign a new contract agreement with the state.
The questionable part of the agreement, presented to her for this school year in September, asked for affirmation that the "contractor" does not boycott Israel and will not boycott the Middle Eastern nation during the length of the contract.
As an Austrian-born American citizen with Palestinian descent, Amawi felt that she could not in good conscience sign the new agreement because of her views on Israel's treatment of Palestinians and has not been allowed to work for the school district because of the refusal.
According to the Texas Tribune, the new clause in Amawi's contract was a result of a bill signed by the state's Republican Gov. Greg Abbott that made it illegal for the state to contract with companies that boycott Israel. The legislation was a response to the Boycott, Divestments and Sanctions movement challenging Israel's occupation of Palestinian territories.
Amawi filed a lawsuit in the U.S. District Court of Western Texas on Sunday claiming that Texas' "ban on contracting with any boycott of Israel constitutes viewpoint discrimination."
"Friends of civil liberty — right and left-need to stand up to the speech police — right or left-who would forbid people saying what they believe or compel their saying what they don't believe," Robert George, a Princeton University law professor and one of the nation's most prominent Christian conservative scholars, wrote on Twitter. "People are commenting that speech policing happens on the left too. Yes! Of course it does. I noted that in my tweet. There are people on both sides who do it & rationalize their support for it. They condemn people on the other side for doing it while doing it themselves."
Conservative writer and author Rod Dreher, a senior editor and blogger at The American Conservative who opposes the BDS movement, questioned in an op-ed "what right should the state have to tell a public school teacher what she can and cannot buy, or what policies she cannot advocate."
"That is un-American. I would feel the same way if a state law forbade teachers from boycotting, or advocating the boycott of, Christian-owned businesses, for whatever reason," Dreher wrote. "It's not the state's business, period, full stop."
Another law professor has called into question the accuracy of the reporting on Amawi's case and whether or not Amawi fully understood the law that she was asked to affirm in the agreement.
He points out that the 2017 law that Amawi's contracting agreement points to only prohibits contracts with "companies" boycotting Israel.
"Note that, consistent with the language and obvious intent of the law (see the text here, it's even titled 'PROHIBITION ON CONTRACTS WITH COMPANIES BOYCOTTING ISRAEL'), the school district certification applies to the business, 'it,' not the individual 'she,'" David Bernstein, a professor at the George Mason University School of Law in Virginia and a Libertarian, wrote for Reason.com. "Contrary to what I've been reading all over the internet, Ms. Amawi is not being asked to pledge that she, in her personal capacity, will not privately boycott Israel, much less that, e.g., she will not advocate for boycotting Israel or otherwise refrain from criticizing Israel."
"In short, this story is being widely misreported, the hysterical claims that Amawi is being forced to sign a pro-Israel pledge or personally do or not do anything in particular regarding Israel outside the context of her business are false, and the First Amendment lawsuit will almost certainly lose," Bernstein added. "Moreover, it's nearly impossible to think of a way in which Ms. Amawi's speech pathology business would ever have an opportunity to in any way boycott or otherwise economically harm Israel, rendering this pure political theater."
It is plausible, however, for non-legal experts (such as Amawi) to be confused by the wording of the contracting agreement.
Part of the agreement that Amawi was asked to sign reads:
"Pursuant to Section 2270.001 of Texas Government Code, the Contractor affirms that it: 1. Does not currently boycott Israel; and 2. Will not boycott Israel during the term of the contract Pursuant to Section 2270.001 of Texas Government Code:"
In response to Bernstein's op-ed, George issued a follow-up tweet.
"[My previous tweets] are sound irrespective of their applicability to the case discussed in the piece," George wrote. "I should however have looked more closely into the article before linking to it."
In a statement Thursday, Pflugerville ISD addressed Amawi's lawsuit.
"Unfortunately, Pflugerville ISD and all Texas school districts are at the mercy of the state and the regulations printed into law, and in situations such as this, we are forced to spend time on state political issues and not on our core mission — educating students," the statement reads. "Although Pflugerville ISD is the focus of the lawsuit, this is a state issue that affects all Texas public school districts and should be addressed at the state level."