Christian Convert Nabeel Qureshi Says There Is No Basis to Claim Muhammad Is a Prophet
Qureshi's New Book, 'No God But One: Allah or Jesus?' Reveals Historical Evidence for Christianity vs. Islam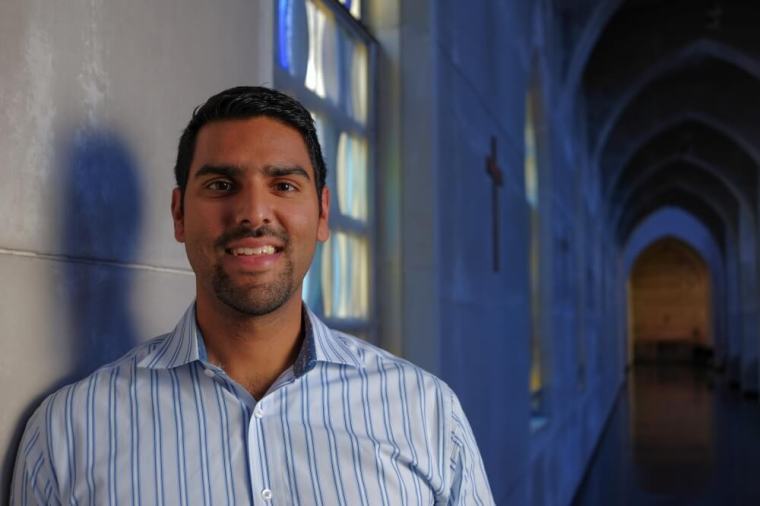 Best-selling author and Muslim-turned-Christian apologist Nabeel Qureshi has written a new book that highlights inconsistencies and errors within Islam, which he says opened his eyes and helped him come to the decision to abandon the religion and embrace Christianity over 11 years ago.
Qureshi released his new book No God But One: Allah or Jesus? on Tuesday with the hopes of helping believers who are on the fence between Islam and Christianity to make sense of the historical evidence, which he believes favors the truth of Christianity.
Having authored The New York Times best-seller Seeking Allah, Finding Jesus in 2014, Qureshi, the son of Pakistani immigrants who grew up as an Ahmadi Muslim, told The Christian Post this week that while his first book detailed the "heart" of his testimony, No God But One highlights the "mind" behind his decision to go against his family's wishes and convert to Christianity.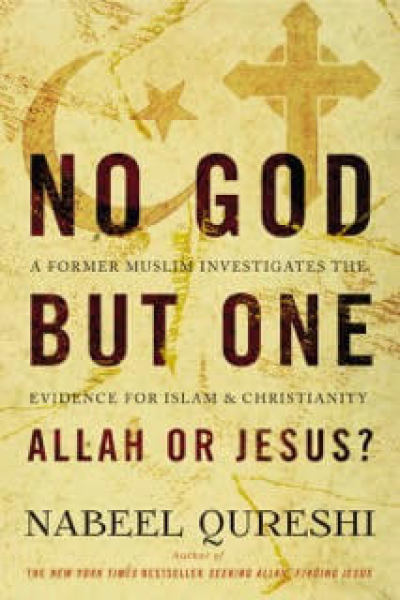 Qureshi told CP that his conversion came about four years after one of his college friends, David Wood, challenged his Muslim faith and made strong arguments for Christianity.
"This friend, instead of just playing dead, like most Christians did, he actually tried to defend Christianity and show me the issues with Islam. It is real easy to do once you try, but no one else had," Qureshi explained in an interview. "Because of that, I was ultimately opened to a lot of evidence I probably never would have considered."
After studying Christianity for over three years and becoming convinced that claims in Christianity are consistent with historical facts, Qureshi then spent one year studying Islam. At the time, Qureshi said he thought that although the evidence for Christianity was strong, the evidence for Islam "must be stronger." However, that is not what he found.
In the book, Qureshi goes in depth about many of the inconsistencies with Islam and how claims in the Quran and claims about the prophet Muhammad are incompatible with the historical truths.
"When it comes to Muhammad, there is this whole edifice built on the character of Muhammad — what he taught, what he was like, how he lived his life — and that is the foundation of Islam," Qureshi said. "The way an average Muslim lives is all based on the hadiths, the traditions. Muhammad was supposedly born in Mecca and Islam supposedly sprung out of Medina in the seventh century. But the problem is … there is no reason to think that Muhammad is actually like what the hadiths say."
Qureshi, who holds a masters in Christian apologetics from Biola University and a masters in religion from Duke University, contends that the hadiths that are the "foundation of Islam" come hundreds of years after Muhammad's death.
While it is widely believed that the Muhammad was born in Mecca around 570 CE, Qureshi explained that there is no archeological evidence that Mecca even existed before the beginning of the eighth century.
"There is no trade routes that talk about the existence of Mecca before the eighth century. The early Muslim conquerors never referred to themselves as Muslim. They always had other names," Qureshi explained. "They never talked about Muhammad. They never talked about the Quran. When you look at the records of history that are contemporary with the seventh century, you don't find much to confirm the Islamic narratives."
Qureshi also decried arguments by Muslims that Muhammad's high moral character should lead people to believe that he is a prophet and messenger of God. But based on what has been written and is known about Muhammad, Qureshi says that it is hard to imagine someone with Muhammad's moral character being a prophet of God.
"He has got spiritual issues. He thinks black magic is cast on him. He thinks Satan has given him verses that are part of the Quran. These are issues. He is a man who is very disposed to violence. He says that the best thing in the world would be to be martyred while fighting in jihad," Qureshi said.
"The only thing that would make him want to leave Heaven, would be martyrdom again in jihad. He speaks very disparagingly of women, saying they have half of the mental acumen of men, and that the inhabitants of Hell will be for the most part women because they are ungrateful to their husbands. He allows for wife beating. Of course, the Quran allows for wife beating."