Christian Educators Need to Be Honest With Each Other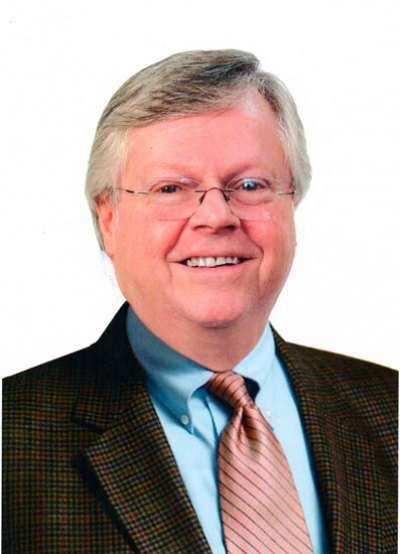 Two Bible verses and a statement on teaching have both guided and driven me during all of my years of teaching.
"Show yourself in all respects to be a model of good works, and in your teaching show integrity, dignity, and sound speech that cannot be condemned, so that an opponent may be put to shame, having nothing evil to say about us." (Titus 2:7 & 8 ESV)
"Not many of you should become teachers, my brothers, for you know that we who teach will be judged with greater strictness.  For we all stumble in many ways. And if anyone does not stumble in what he says, he is a perfect man, able also to bridle his whole body." (James 3:1 & 2 ESV)
And,
"To be a schoolmaster is next to being a king. Do you count it lowly employment to imbue the minds of young people with the love of Christ and the best of literature, and to return them to their country honest and virtuous men? In the opinion of fools it is a humble task, but in fact it is the noblest of occupations." (Desiderius Erasmus)
Actually these have probably served more as objectives measuring the goal, that toward achieving "master teacher" status.
Of all said in the aforementioned affirmations the word "integrity" jumps out as being fundamental. Integrity is a "virtue!" It is the quality of being honest, having strong moral principles, and moral uprightness. Listed first is "honest." For me the rest of the definition cannot be achieved if "honesty" isn't present. Integrity must be a virtue of all teachers.
Formative for me, and my wife, also an educator, where the years we spent at the Stony Brook (Long Island, New York) School. Dr. Donn M. Gaebelein, then Headmaster, impressed us with the importance of honesty as foundational. Lying was considered a serious offense, punishable with separation from the school community. And it was enforced.
Honesty, however, goes deeper than simply telling the truth when asked. For me it means expressing opinions on matters important to growth, progress, and the development of educational philosophy, elements of honesty often missing in the interaction of colleagues. Two personal anecdotes will illustrate my point.
Since Stony Brook was primarily a residential community, faculty meetings were held at night. One evening discussion became quite intense. I can't even remember the subject we were discussing, but I was passionate about my position.
Another faculty member, Si, an English teacher and graduate of Haverford College, was equally passionate, but in opposition to my position. Si didn't shrink from engaging in discussion and often addressed his opponent as "Speedball." Our exchange was a "beauty!"
We went back and forth in vigorous debate. Thinking back I find it amusing that Si was approximately 55 years old and I was still under 30.
His last statement to me was, "Rob, when you are less wet behind the ears you'll see things differently."
I rejoined with, "Si, if I ever get as senile as you I'll have to kill myself."
I don't know where discussion went after that, but I do remember Si and I leaving the meeting together, arm in arm, laughing and joking about our exchange. We both understood our "passion" and neither of us took our emotional exchange seriously. Much of the exchange was tongue-in-cheek and none ad hominem. The honesty and logic of our arguments prevailed as paramount!
It was a Saturday afternoon, some years after leaving Stony Brook, that Pat and I return to celebrate the life of a colleague, Bill, former Business Manager of the School, now with ALS and having very little time left to live. I was called on to be the first person to relate my remembrances.
It was, at first, awkward. While we both had a deep respect for one another I couldn't remember a time I went into his office with a situation needing attention and left without him having an angry red face and me "harrumphing" down the hallway. It was always amusing to both of us, meeting often at dinner parties, that we thoroughly enjoyed each other's company and the conversation about our mutual interest in music.
A couple of years after Stony Brook, over lunch, I invited Bill to join the board of a not-for-profit corporation I had formed. He asked, "Why me?" I understood his misgivings at my request. I replied, "Because you are the best at what you do and your wisdom valuable to me!"
These are two situations of which I am proud, not embarrassed. They were purely "honest," without pretense, or hostility. In actuality they ultimately brought out the best in us and drew us closer together!
I've also experienced the "dark side," having a colleague withhold their honesty. In one case I was lied to by the president of a Christian college and I have observed a Christian college president lying to the board of directors. I've known lying Christian school headmasters and faculty, parents, students, you name it. These lying experiences have been my most disappointing life experiences. And those where I was lied to were the most devastating times of my professional life! This demonstrates a glaring absence of integrity.
For me it all boils down to "integrity." And that's "foundational to all relationships, professional and personal." Google "statements on integrity." The results will be "approximately 129,000,000, mostly relating to mission statements and university policy statements. This all reminds me of the Negro spiritual, "Everybody talkin' 'bout heaven ain't goin' there." Everybody talkin' about integrity ain't demonstratin' it.
One of the most controversial preachers of the 20th Century, Dr. Harry Emerson Fosdick, someone with whom I most always disagree, said, "We cannot restore integrity and morality to our society until each of us — singly and individually — takes responsibility for our actions."
I appears to be clear to me "singly and individually" we must commit to "integrity" and this is no small order. Integrity is absolute, veritable! You cannot demonstrate a little integrity. You are either a person of integrity or you are not.
Robert F. Davis has 40 years of experience providing counsel for educational and not-for-profit institutions. He previously served as vice president for Advancement at Bryan College in Tennessee and consulting vice president for Advancement and Alumni Affairs at Liberty University in Virginia.