Christian Fans 'Disappointed' With U2 for Backing Abortion in Ireland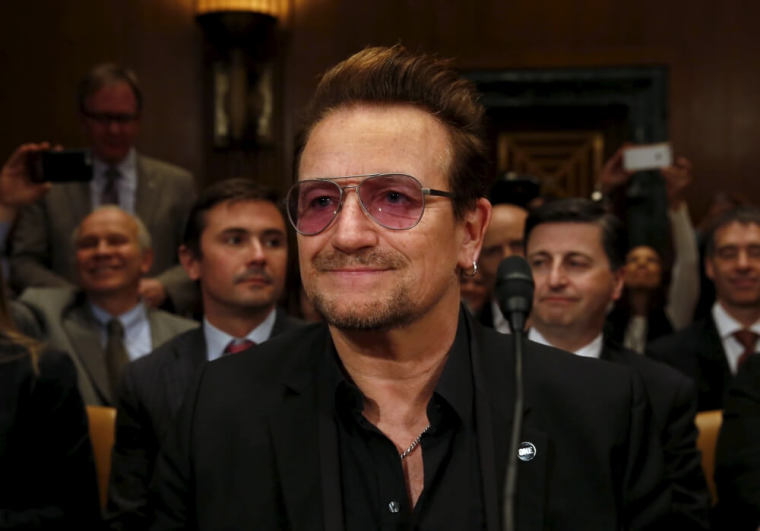 The popular band U2 tweeted their support for legalizing abortion in Ireland on Tuesday to the dismay of many Christian fans who say they will no longer support the group.
U2 tweeted a photo supporting the "Repeal the 8th" campaign urging Irish citizens to vote "Yes" on May 25 to repeal the Eighth Amendment of Ireland's constitution which states: "The State acknowledges the right to life of the unborn and, with due regard to the equal right to life of the mother, guarantees in its laws to respect, and, as far as practicable, by its laws to defend and vindicate that right."
If repealed, women would be able to access abortions up to 12 weeks. Abortions up to 23 weeks could be performed for "exceptional circumstances," according to Simon Harris, the country's health minister, or amid concerns for the mother's mental health, such as the risk of suicide.
Abortion is only legal in Ireland in medical emergency cases or if three doctors agree that a mother is at risk of suicide. Currently, women are also allowed to travel out of the country to seek an abortion. However, abortion isn't legal in cases of rape, incest or fetal abnormalities. 
Thomas Finegan, a lecturer in theology at Mary Immaculate College in Limerick, Ireland, noted in an op-ed for The U.K. Sunday Times that abortions performed for mental health reasons "account for 97 percent of the almost 190,000 abortions per year in the U.K."
Some fans celebrated U2's Tweet with likes and retweets, but many others expressed their disappointment.
"Man, I'm so disappointed with Bono. I'll still listen to his music but I'm just sad that, having poured out his voice for the vulnerable, he is turning his back on those precious souls who have no voice," Pastor Daniel Darling, vice president for Communications at the Ethics & Religious Liberty Commission, tweeted Thursday.
Darling added, "Let's consider what is happening in Ireland: an entire country is voting on the right to willingly send more of their most vulnerable to an early grave."
Another person on Twitter wrote: "This breaks my heart. I have loved and followed you for 20 years. I still love you but I can't follow you down this road. My tickets to upcoming shows will go unused."
The U.K. Spectator reports that if the amendment is repealed, it "would bring Ireland in line with Britain in terms of abortion law, and in some respects go further."
"Under legislative proposals framed by the Fine Gael-led government, there would be abortion, as in Britain, up to viability (around 23 weeks) if two doctors say the pregnancy would harm the mental or physical health of the woman," the Spectator adds. ... "It also appears to allow for abortion on the basis of disability. But unlike Britain, there would be access to abortion without the formality of doctors' signatures up to 12 weeks, with 72 hours for reflection."
While countless others shared their shock over the band's support for abortion — especially because Bono is perceived as being an outspoken Christian — the Irish Sun reports that because the vote conflicts with the band's tour schedule, they won't be in Ireland to cast their votes. However, their endorsement for repealing the pro-life amendment has reached millions of fans on social media.
According to a report in the U.K. Sunday Times on Thursday, "If the Eighth Amendment is repealed on May 25 abortion will still be illegal. A new amendment, the 36th, stating that the Irish parliament has the power to set abortion law, would be added to the constitution instead."