Movie 'Indivisible' Starring 'Grey's Anatomy' Actors Shows God's Power to Heal Fractured Marriages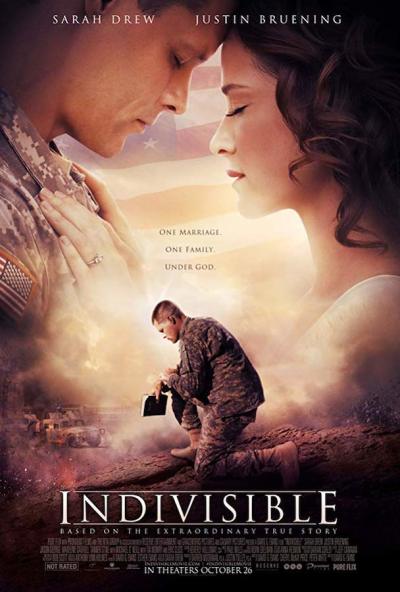 There have been several military-inspired films this year, but the newly released movie "Indivisible" stands out among its faith-based peers because it's based on the true story of a family's battle to stay together when a soldier returns home. 
The film is based on the life of U.S. Army Chaplain Darren Turner, a decorated Iraq War veteran who faces an unexpected emotional struggle that threatens his marriage and family's future when he returns home from his final deployment. His wife, Heather, finds a support system in some of the military wives and they use their Christian faith to offer relief and comfort to each other.
Starring "Grey's Anatomy" actors Sarah Drew, Justin Bruening and Jason George, "Indivisible" explores the hardships that military families face when spouses go off to war and witness horrific events and the impact it has on those who stay behind. Drew plays Chaplain Turner's wife, Heather Turner; Bruening portrays Chaplain Turner; and George plays the role of a soldier who gives Turner a hard time as he faces serious marriage troubles.
"Indivisible" takes viewers along an emotional journey of a couple's fight to honor the vows they made to one another before God despite facing the trauma of war and the wedge it creates between families.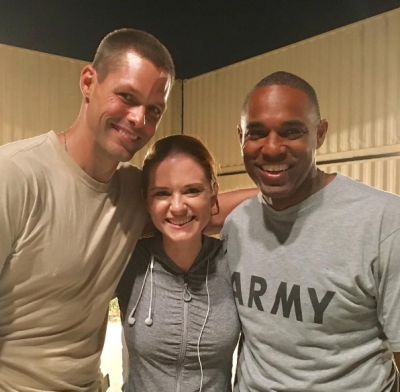 "Darren and Heather Turner are ready to follow their calling: serving God, family and country. But when war etches deep battle scars, the Turners' once-solid marriage lies in peril. Shaken and forever changed by what they've experienced, the couple now faces their toughest battle: the fight to save their marriage," the film's synopsis says."
Both Drew and Bruening give a stellar performance as the Turners. The real-life couple recently told The Christian Post how flattered they both were to be portrayed by such great talent.
Scenes depicting Iraq were filmed near Santa Clarita, California, north of Los Angeles, at the Middle East Village set on Blue Cloud Movie Ranch. The excellent production quality also supports telling this heartwarming story in an authentic way.
Overall, the film shares important messages for military families suffering from PTSD, depression, and death. And the movie offers advice on how to deal with withdrawal and isolation that soldiers often go through when returning to their civilian lives. 
In addition to the "Grey's Anatomy" actors, "Indivisible" also features Tia Mowry ("Sister, Sister"), Michael O'Neill ("NCIS"), Eric Close ("Without A Trace"), Madeline Carroll ("I Can Only Imagine"), Tanner Stine ("The Thundermans") and Skye P. Marshall ("Black Lightning").
David Evans ("The Grace Card"), director of the film, said he originally set out to do a fictional story about an Army chaplain but came across Turner's story and believed it was worth sharing.
Now in theaters, "Indivisible" was produced by Reserve Entertainment, Provident Films, The WTA Group, Graceworks Pictures and Calvary Pictures, made by the studio that brought "Fireproof" and "War Room."
For more information, click here.