Christian Florist Says Her Life Has Been 'Turned Upside Down' for Defending Beliefs on Gay Marriage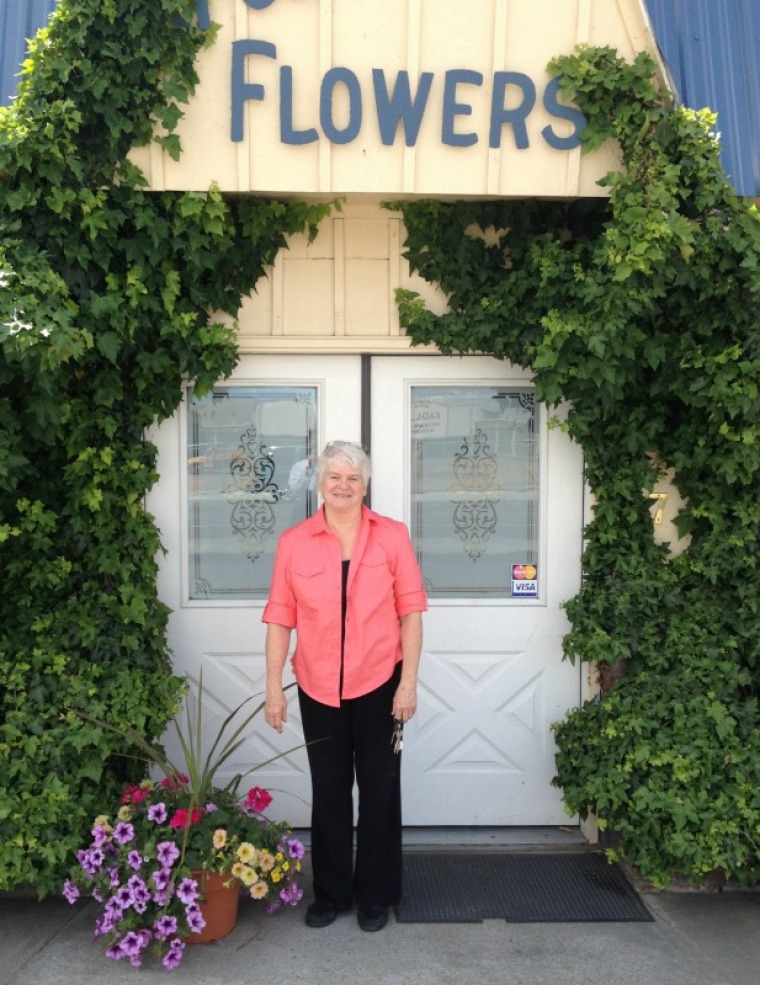 Barronelle Stutzman, the Christian florist who was sued in 2013 by a longtime gay friend for refusing to provide flowers for his same-sex wedding, has said that the ongoing case has turned her life "upside down." 
"I often wonder what would happen if the tables were turned," she positioned in an op-ed for Fox News published on Saturday.
"I find it hard to believe that if a lesbian floral artist served a Christian customer for years but declined to create special arrangements for his religious rally opposing same-sex marriage, the attorney general [Bob Ferguson] would accuse her of discriminating against Christians. So why does he insist that I am discriminating against gays and lesbians?" she asked.
Last week, Stutzman saw the U.S. Supreme Court send her case back to a lower court for additional review. 
In effect, the Supreme Court vacated the 2017 decision from Washington state's highest court that went against Stutzman and her Arlene's Flowers company, leaving divided opinion on what the outcome will be.
Some, such as the American Civil Liberties Union, which represents the same-sex couple who filed the suit against Stutzman, expressed confidence that a new ruling will again go against the Christian florist.
"There is no evidence in Arlene's Flowers of anti-religious bias on the part of the Washington courts that ruled against the flower shop. In fact, the Washington courts have repeatedly recognized the importance of religious freedom," the ACLU said.
Stutzman argued in the op-ed that because she has sought to practice her religious beliefs that marriage is solely a union between one man and one woman, the state of Washington has found her guilty of discriminating against gay people.
"My state has been prosecuting me because I declined, for religious reasons, one request to celebrate one event for one gay customer — a friend of mine named Rob, whom I'd been delighted to serve for nearly a decade," she wrote.
"The Washington Supreme Court ruled against me last year with a decision that threatens to bankrupt my husband and me. But this week, the U.S. Supreme Court breathed new life into my case, sending it back to the Washington courts for further consideration."
She explained that much like Colorado cake artist Jack Phillips, who recently earned a major Supreme Court victory in his own petition to have the right to refuse to make wedding cakes for same-sex ceremonies, she also serves everyone who comes into her floral shop.
"I'm also a Christian, and that affects every part of my life, including my work. Because I believe that all people are made in the very image of God, I serve everyone who enters my shop and treat them with dignity and respect," she explained.
"But this doesn't mean that I can agree to every request. If people ask for custom arrangements to celebrate events or express messages that run up against my religious beliefs, I have to say 'no.' (This is particularly true for events like weddings that I personally attend.) Even then, I'll gladly create something else for them, or sell them any of my ready-to-purchase items."
She says that for nearly a decade, Rob Ingersoll, her gay friend, knew that she was a Christian, while she knew that he was gay, but that did not matter, as she created arrangements "celebrating his partner's birthday, their anniversary, Valentine's Day, and other important life events."
Serving the wedding was one thing she says she couldn't do, however, because of her faith.
Stutzman warned that unless the courts understand her position, "it won't just be Christians like me who have their lives thrown into disarray. All creative professionals who want to live their lives in a way that honors their beliefs about topics like religion and politics will be at risk. If their views catch the ire of the government, they too will face the whirlwind I've endured."