Raped 13-Y-O Christian Girl Kidnapped, Forced Into Islamic Marriage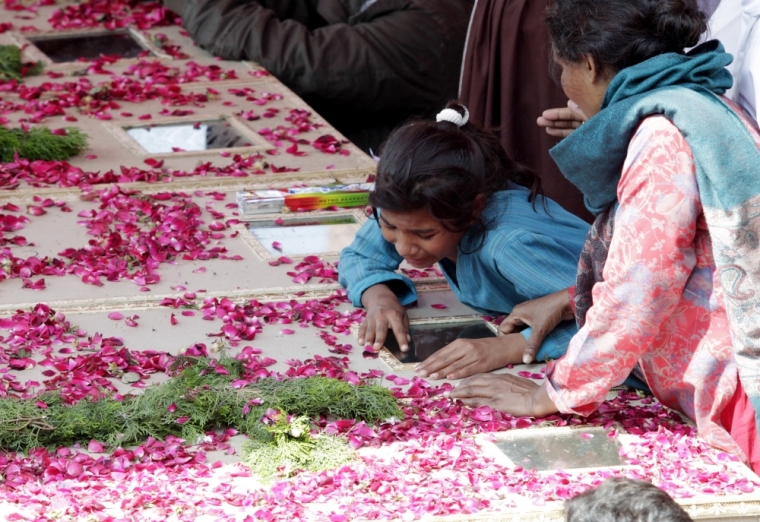 A 13-year-old Christian girl from Sikandarpura in Pakistan has reportedly been kidnapped from her parents, raped, and forced into marriage by a Muslim man.
The British Pakistani Christian Association reported on Monday that 47-year-old father Shahid Jaan reported last week that his 13-year-old daughter, Sana Bibi, had been abducted, raped and forced into Islamic marriage.
The Muslim man accused of kidnapping the girl was identified as Waheed Akhtar, a former neighbor.
The report by the BPCA states that Sana and her sister Hina were accompanied to school on the day of the incident by Akhtar, but at one point the man asked Hina to go ahead without them, assuring he would walk Sana to school safely. Since they knew the man, Hina did not think something suspicious about the situation – but realized something bad might have happened after her sister did not show up after school.
Hina went back home to tell her family, which eventually led to Jaan contacting local police, who began a search for his daughter. They did not find Akhtar at his residence, however.
The distressed father received a phone call later in the week by Akhtar.
"I have married to your girl and she is Muslim now so whatever you want to do you can do. The law is on my side as I am a Muslim and you are just kaffir," the suspect said. Kaffir refers to people who were formerly Muslim but have since left the faith.
BPCA pointed out that the legal age of consent for marriage in Pakistan is 14, while Jaan said he has proof that his daughter was born April 17, 2002, which means she was married off illegaly.
"This attack reinforces the report by Muslim NGO 'Movement of Solidarity and Peace' who stated 700 Christian girls are forcibly converted into Islam by rapists, that use Sharia Law to act with impunity," said Wilson Chowdhry, Chair of the BPCA.
"Sadly these cases go to Sharia Courts where Christian lawyers are not allowed to defend victims and Muslim lawyers notoriously provide shallow prosecution services meaning Sana is more than likely going to remain in an abusive relationship for the rest of her life. The majority of the girls abducted in this way are around 12 years of age, so laws regarding the legal age of consensual marriage could save a large proportion of victims, however failures by the government to enforce these laws suggests that passion for justice is non-existential," he added.
He said that Christians, who are often persecuted and make up only a small minority in Pakistan, often do not have the money to hire lawyers who can present a strong case for them before court. Often this leads to charges being dropped in favor of compensation, with justice losing out.
Earlier in November, a group of Muslim men who gangraped two teenage Pakistani Christian sisters at gunpoint last year were acquitted by a Pakistani court, after a witness allegedly was bribed into changing his testimony.
BBC News and other news sources have documented the widespread problem of forced marriages in Pakistan, which sometimes also target foreign nationals.
"Forced marriage is a government priority," British Consul Simon Minshull said back in January. "We handle around 100 cases a year here, and we'll use the option of rescuing someone where we need to."